Underrated and criminally overlooked, the rhythm action adventure BOY BEATS WORLD is officially out now. Note: our key was provided by the developer.
At first glance, BOY BEATS WORLD really doesn't look like much. The graphical style is very simplistic but if you do actually give it a go, you will find a bizarre yet completely charming musical adventure that really is worth playing through. There's not a whole lot of modern releases like this and the music is pretty good too. It's got a really great vibe going that will have you happily tapping along to the music to defeat all sorts of weird enemy types.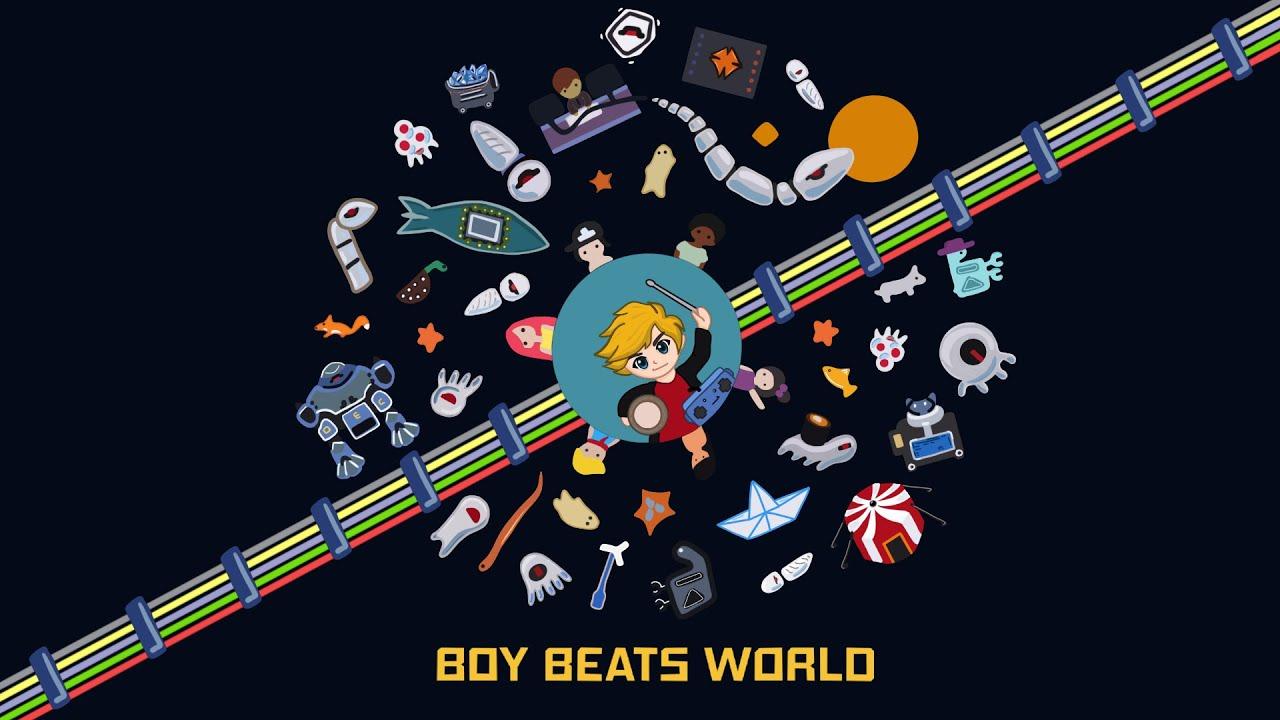 After some sort of devastating war, human kind lost. The robots have taken over. You are one of the last seven humans alive, barely awake from a capsule keeping you alive, the machines test you to see if you have a soul they think might exist and you set off on a beat-smashing adventure that's quite unlike any other. BOY BEATS WORLD is wonderfully quirky and unique.
What's really quite nice about it is that it's not punishing if, like me, you fail at having any sort of rhythm. Seriously, I'm terrible what anything musical and yet it's been a joy. You're not punished for missing beats, instead your attacks just don't hit as hard which makes it easily accessible to a wider audience unlike other rhythm games that will fail you time and time again and end up frustrating but here it's great. There's also a Beat Indicator you can add in if you want to make it easier.
Your adventure sees you travel through seven different districts, with you meeting various silly characters as you use the power of your soul and music together to liberate the world. As you go through you defeat various robotic boss leaders to unlock new moves, and free what's left of the human race.
You can buy it on Steam.
Some you may have missed, popular articles from the last month: