A big highlight from 2020 was art of rally, the indie racer from Funselektor Labs developer of Absolute Drift (get it free until June 19) and there's a big overhaul update out now.
This update has been in the works for about 6 months now the developer said, bringing with it an updated UI from one an artist who worked on the also fabulous Mini Metro. There's even a dark mode included (hooray, my eyes!) and there's UI scaling now too. You can also see cross-platform leader boards and downloadable ghosts now too. Check out the new trailer to show it off: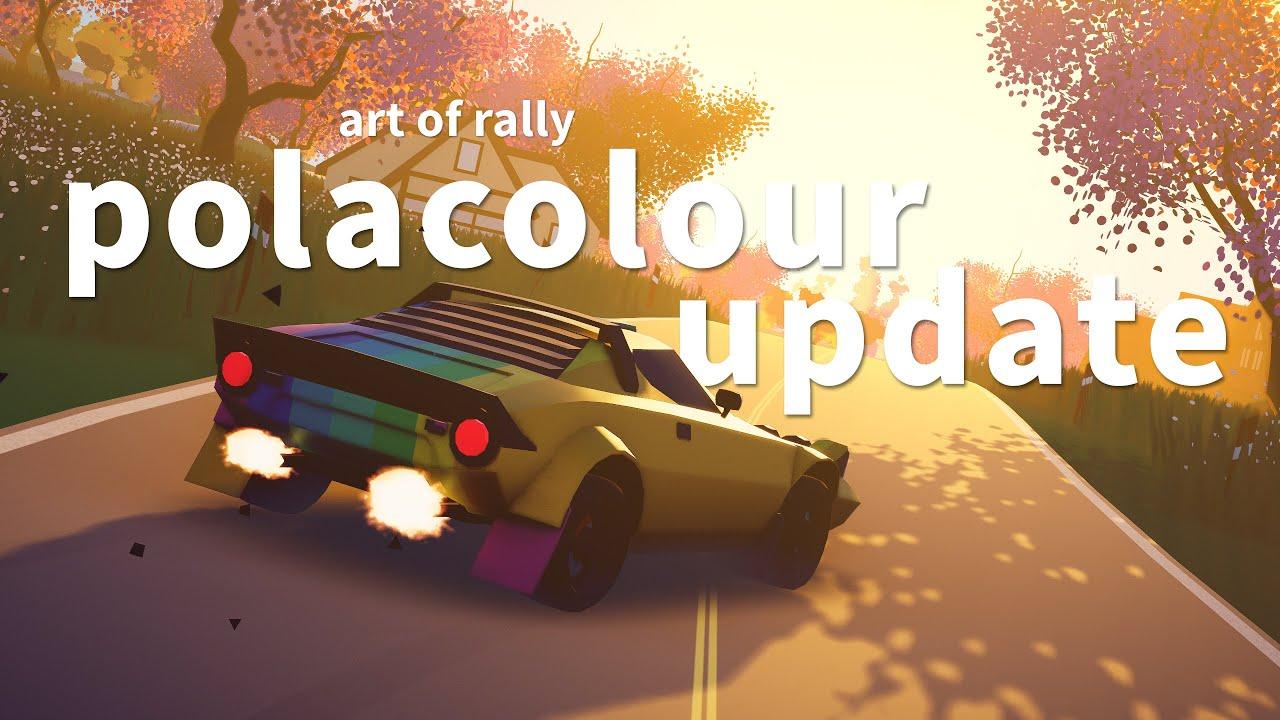 Some of what's new includes:
huge re-design of the UI and also dark mode and UI scaling
cross-platform leaderboards with downloadable ghosts of anyone you see on the leaderboard
car physics body collider is less bouncy
lowered the maximum torque rpm for all cars.
raised the rev limit for group 2 cars and vans.
updated baseline ai times
rain ai times use faster times from the wet leaderboards
There's also other improvements:
optimized grass shader
optimized vegetation cutout shader
lighting for all times-of-day have only one light instead of multiple lights for better performance.
stages now use ambient light from the skybox instead of a gradient, which gives equal or better lighting to the previous multiple directional lights and also doesn't tint the dust/smoke blue.
updated localization for new terms and also fixed some existing terms
road bumps have been toned down as they were throwing the car at high speeds
last used cars and liveries are now saved between runs so you no longer need to cycle through and pick your favourite every time
And of course a good dose of bug fixing has been done too.
One game not to miss out on for sure.
Some you may have missed, popular articles from the last month: