Peachleaf Valley, currently having a big success on Kickstarter is a visual novel inspired by farming life sims like Harvest Moon and Stardew Valley. It's an "otome" visual novel, which if I do have my lingo correct means it's primary target is towards women.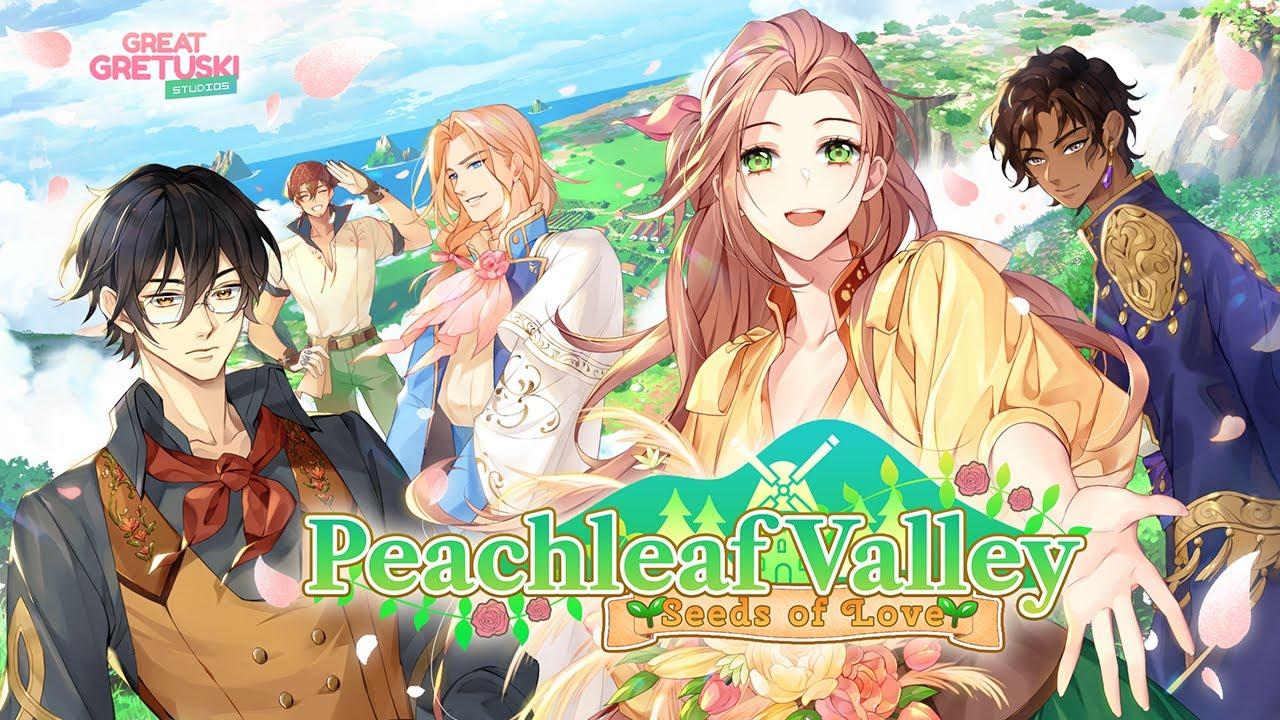 Features:
Nameable Heroine: You can keep our MC's default name, Seraphina, or take the lead in the story yourself with a custom name! The choice is yours!
4(+) Different Romantic Routes: Each route features a unique and wholesome individual story, including NPCs and characters exclusive to each individual route. The heroine herself and her interests also differ slightly from story to story, so you'll have to play all of the routes to experience the full picture and meet the full cast!
HIS P.O.V Stories: Each route features a special chapter where the story is told from your lover's perspective. See the world and experience his thoughts and feelings about you through his very eyes!
Romantic CGs: In the more intimate moments of your relationship, experience what his embrace feels like firsthand with beautiful CG illustrations.
User Choices: Take control of your destiny by personally picking what you say or do in the story-- but be careful, the wrong choice could lead to heartbreak!
Multiple Endings: The Good, The Bad, and The Secret Ending (Epilogues, if unlocked in stretch goals) can all be unraveled through your choices in the story! Determine your own fate and decide on your own ending!
Navigation System: Along with save and load slots, our game has an optional "Navigate" feature which allows players to revisit previously unlocked chapters in the story once they clear the whole route. Interested in going back to re-read a specific part in the story? Perhaps that steamy kiss scene?! No problem! With the navigation feature, you can easily go back in time!
In development by Great Gretuski Studios, a small studio that was female-founded and female-run with it's primary employees mostly being women and striving to serve as a game changer in the typically male-dominated video game industry. It seems Peachleaf has been quite a big hit overall with the Kickstarter campaign seeing over $50,000 pledged against the initial $18,000 goal and they still have 18 days left to pull in more.
They fully plan to support Linux with Peachleaf, which is their second game and there's a demo up on itch.io. Interestingly they also said that their first game, Love Spell, will also be getting a Linux port along with a DLC at some point which is in development too.
You can follow it on Steam / itch.io and back it on Kickstarter. We've also added it to our dedicated Crowdfunding Page since it's seen the funding already.
Some you may have missed, popular articles from the last month: