Space Chef from developer Blue Goo Games is planned to be supported on Linux thanks to the Unity game engine, and it looks like it could be quite fun.
You will be exploring different alien planets to hunt down strange alien life, then cook 'em up and serve them across the galaxy on a star scooter. The game is thoroughly quirky but very charming too. A good mixture of exploration, action, cooking and building. Check out some of the progress they made over a few years in the below video: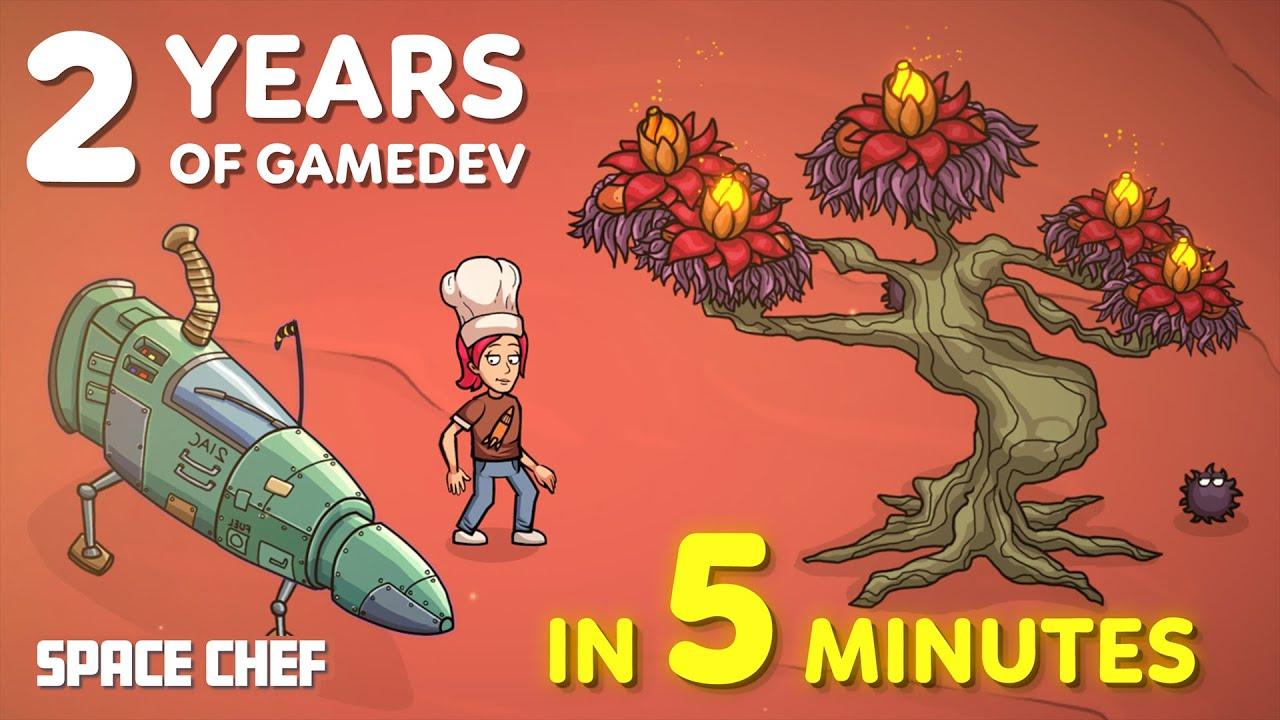 Features:
Explore the galaxy - Discover planets, abandoned space stations and visit strange settlements. Upgrade your ship to reach further into the unknown. Feeling crazy? Why not chase a high velocity chrystalline asteroid? High risk, high reward!
Farm mysterious plants - Find unusual seeds on distant planets and nurture them in your farm until they're ready to be harvested. Take good care of them though, or they might escape...
Craft machines and gadgets - Collect all sorts of useful junk floating around in space and put together to build machines that will make your food faster and your life easier.
Mine yourself rich - Using your nifty drill and various dangerous devices, discover valuable resources needed to build that giant thruster grill you've always dreamed of. But beware, there are others out there who want them as well.
Prepare for space combat - Upgrade your ship to defend yourself against pirates and competing food delivery services. Or join the pirates and get some very lucrative —and highly illegal— missions. Beware of the galactic police!
Craft awesome helper bots - Dirty kitchen? Get a SuckBot. Annoying friends? Get a SentryBot. Bleeding out? MedBot is on the way. Find rare electronic parts and build yourself a best friend in no time.
Customize your home - Where you work is where you live, so make sure it is cozy. Collect decorations from around the galaxy and, if you're really lucky, you'll even find a talking plant to keep you up at night.
The developer has mentioned it will be coming at some point to Kickstarter to gather funding which you can follow and you can also follow it on Steam.
Want to get in early and ensure the Linux build is working nicely? The developer mentioned on Steam recently they're looking for Beta testers on Linux. You will need to join their Discord to ask about it.
Some you may have missed, popular articles from the last month: