After a very successful development time in Early Access where they sold over 400,000 copies, Paint the Town Red is now set for leaving Early Access on July 29. With some very different modes, both featuring some brutal - yet hilarious combat, Paint the Town Red is thoroughly entertaining so it's not a surprise it's been an indie hit.
Originally entering Early Access in 2015, it's growing from a small voxel fighting sandbox into a huge action game where you chop down others in first-person action. Mixing the sandbox mode where you fight through different maps and use an object as a weapon, to the roguelike Beneath mode the keeps it all fresh and then there's also the Scenario mode, an Arena mode and more - it's nuts.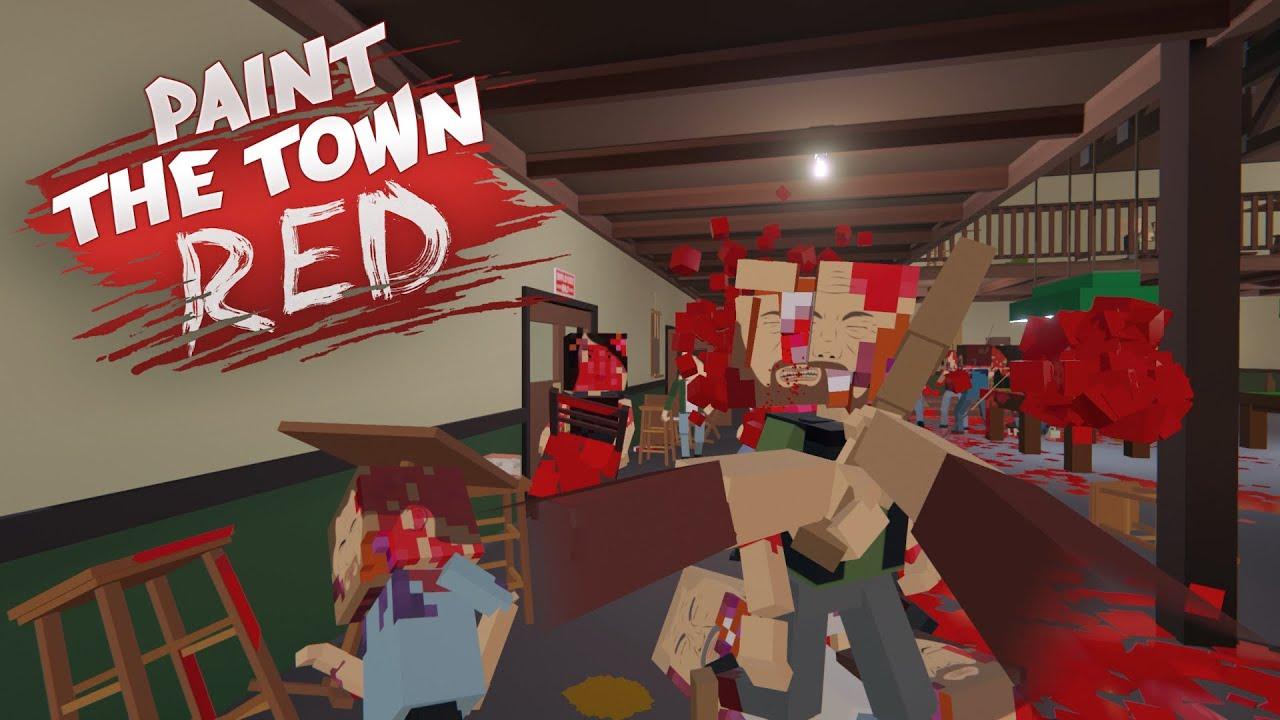 Don't want to go it alone? There's also an online co-op mode too for Scenarios and the Beneath roguelike mode. There's a frankly ridiculous amount of content available for it, with close to seven thousand levels in the Steam Workshop along with tons of character textures and music packs too.
Features:
Demolish completely destructible voxel-based enemies
Dive into action-packed scenarios including a Biker Bar, Disco, Prison, Pirate Cove and Western Saloon each filled with unique enemies and weapons
Face the ultimate challenge in Beneath, a massive roguelike campaign filled with deadly creatures, secrets, and bosses. Choose from a variety of classes with unique stats and abilities and upgrade them to become unstoppable
Join the fray in the Arena mode with multiple challenges and survive as long as possible in the Endless Mode
Fight alongside friends in online co-op multiplayer for almost every mode in the game
Design new stages in the Level Editor with Steam Workshop support and hundreds of user-created levels to choose from, with support for custom music and character textures
Crush records and claim glory on leaderboards
Test features, weapons, and mechanics in a sandbox level
Stab, shoot, and eviscerate foes with a vast array of period-appropriate weaponry
Defeat boss enemies with unique challenges and rewards
Enjoy full controller support, made for brawlers who prefer controllers to keyboards
"Paint the Town Red's lightning-fast, gory, and tactile combat makes it such a blast to play," said Matthew Carr, South East Games, co-founder. "The simplistic voxel-based graphics present the game as clean and sterile at first glance, but once the fists start flying, all of the viscera and fleshy bits really add some colourful details."
The full release is on July 29, with it priced at $19.99 / £15.49 / €16.79. You can buy Paint the Town Red on Humble Store and Steam.
Some you may have missed, popular articles from the last month: