With creatures inspired by the idea of the classic Lemmings games, in Panic Mode you need to safely guide a bunch of 'pammies' out of various dangerous situations.
Now available in Early Access from Moebiusgames, they mentioned that the basic idea came from being at a concert. They wondered that if a fire broke out, how would everyone react and how would they all escape from it? This eventually led to Panic Mode. You've been hired as a crisis manager, in a world where no one really seems to care about safety. In each location you get time to set up various different pieces of equipment, and then it inevitably all goes a bit wrong.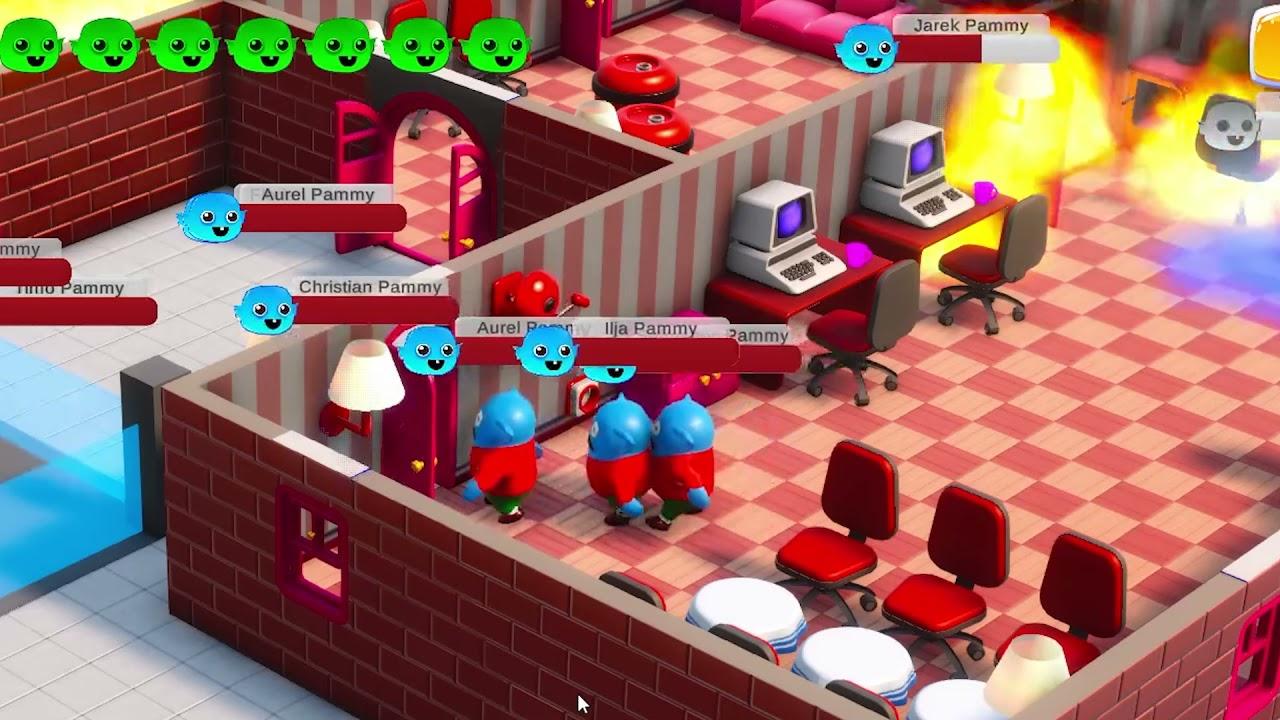 Features:
Behaviour: Pammies are fully simulated - they aren't smart yet but they aren't stupid either
Elements: A complex element system simulates how different elements react in a multitude of situations: fire, heat, water, smoke (and more to come!)
Tools: Crisis management equipment is one of the critical elements when it comes to saving as many Pammies as possible. Panic Mode features a multitude of tools and contraptions to (hopefully) help the player to limit the impact of the soon-to-happen disaster.
Objectives: While saving all Pammies in a level most of the time is the main objective, sometimes it is more important to save a specific Pammy or to deliberately make sure that a certain room burns down.
Level progression: The player is set on a journey to become Pamperumpel Industries most valued employee by getting that valued title of Employee#1. By solving the mandatory objectives in each level, the player unlocks a new and fresh level and opportunity to save more Pammies.
Unique soundtrack: written & recoded by Olli Oja
It's an Early Access title meaning it's not actually finished yet and they're planning to keep at it for at least another 12 months. During this time they have plans to add 50 levels across 5 different areas, with each area having different hazards, tools and more.
You can find Panic Mode on Steam.
Some you may have missed, popular articles from the last month: