Lona: Realm Of Colors is a short adventure that focuses on bringing various paintings to life based on the protagonists conflicting emotions. Originally funded on Kickstarter back in 2017, it features music and artwork from Taraneh Karimi with the story being inspired by the works of Hayao Miyazaki (the co-founder of Studio Ghibli).
It plays out like a hidden-object adventure, so you'll be searching various paintings for ways to interact to bring them to life with each having to different sides. The developer says it's a "point and click adventure in nature focusing on art and narration instead of fetch puzzles and dialogue".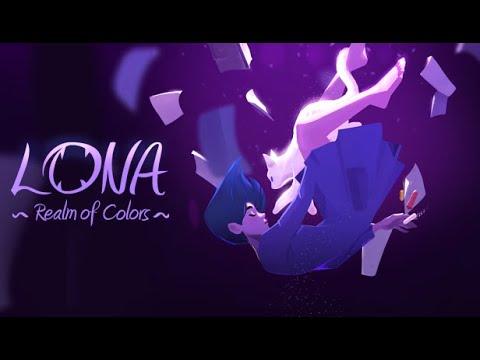 Keep in mind it's quite short with it being completable in around two hours. If you love the artsy stuff, and also enjoy hidden-object style gameplay to make things unfold then Lona is probably a good pick for you.
What happens if you could escape from life difficulties that you can do nothing about? What if you could paint all your troubles away or turn them into magical musical notes? "Lona: Realm of Colors" is an artistic adventure about a girl trying to deal with her difficulties by painting them. The more she paints the more her drawings transform real life troubles into abstract art forms and as she is more and more consumed by her paintings she loses touch with real world, and finally gets trapped in her art.
You can buy Lona: Realm Of Colors on Steam.
Some you may have missed, popular articles from the last month: