As we all know the Steam Machines didn't go anywhere and Valve have clearly learned a lot from it, as they spoke about in a recent video from IGN (as IGN continue to have the exclusives on this).
Valve are no stranger to hardware at this point of course. They didn't just do the failed Steam Machines but also produced the Steam Link, Steam Controller, worked with HTC for the original Vive and they also have their Valve Index VR headset too. By now, they have hopefully enough experience to know exactly what they need to make a success out of the Steam Deck and so far everything is looking rather positive on that.
Designer Greg Coomer actually mentioned how "we actually did start out by working with other companies and seeing what we could make happen with partnerships, but it became clear we started prototyping and more and more we just started creating devices to solve problems for customers ourselves and really the Steam Deck feels like the culmination of a lot of that earlier work". Coomer goes on to directly mention their earlier stuff like the Steam Machines, Steam Link and also the Steam Controller.
Scott Dalton, another Valve designer, also mentioned how early prototypes of the Steam Controller had a screen too and they wanted it to be programmable, and they thought about having Steam Link hardware with a controller but the technology at the time just wasn't good enough and they faced lots of hurdles with it and they continued prototyping and talking about it for some time. So the Steam Deck really is a device they've had in mind for years.
Proton was mentioned too with Designer Lawrence Yang mentioning how it was "really important for us to be able to talk directly to developers, and say 'hey look the Steam Deck runs your game you don't have to port'" with Coomer following up to mention how it's been a "chicken and egg problem with the Steam Machine of the content being there, we were trying to get games on Linux but then you had to have this crucial amount to get over this hump but then without the user base and you get into this bad cycle. That led us down this path of Proton now there's all these games that run so you've crossed over that hump and you're on the good side of it".
You can see the video below: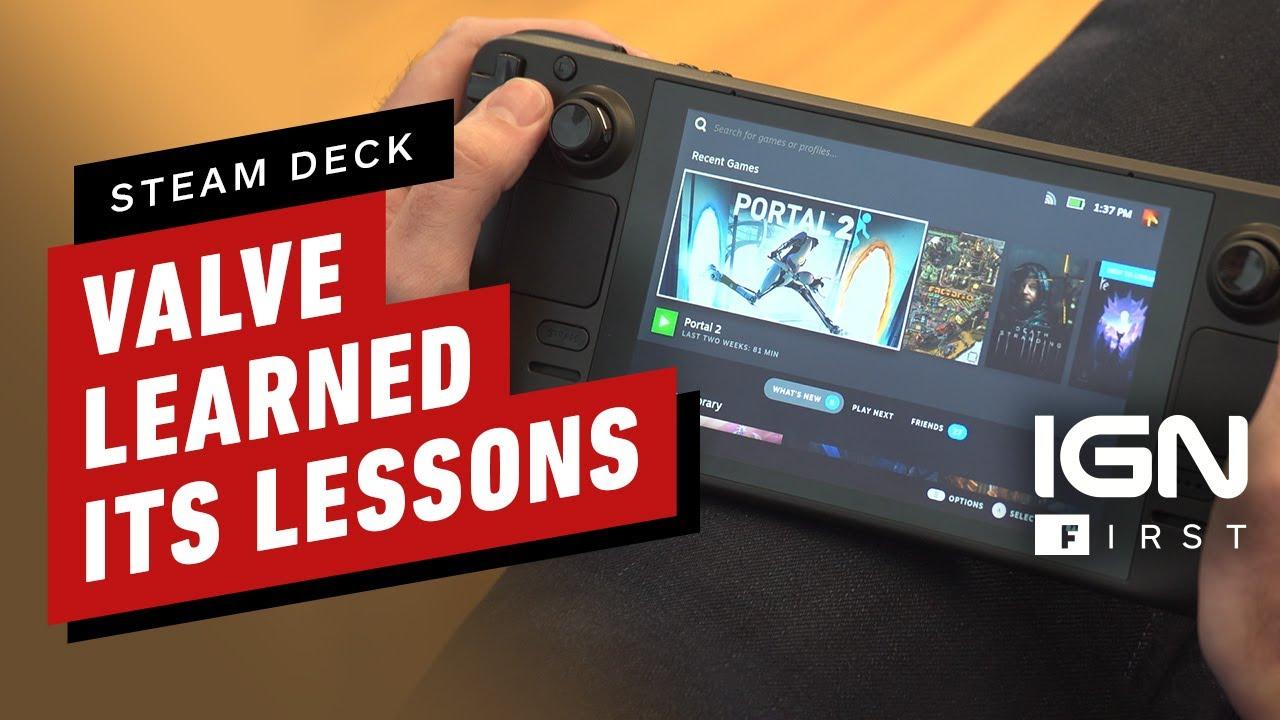 Some you may have missed, popular articles from the last month: