After a long time in Early Access, you can now go ahead and start all kinds of ridiculous fights in the first-person brawler Paint the Town Red as it's out properly now.
If you love ridiculous games, this is the one for you. Start a fight in a bar? On a dance floor? Punch a shark. Yup, it has it all. Then there's also the Beneath roguelike RPG mode filled with secrets, hordes of monsters, and otherworldly bosses takes all fighters foolish enough to brave its depths.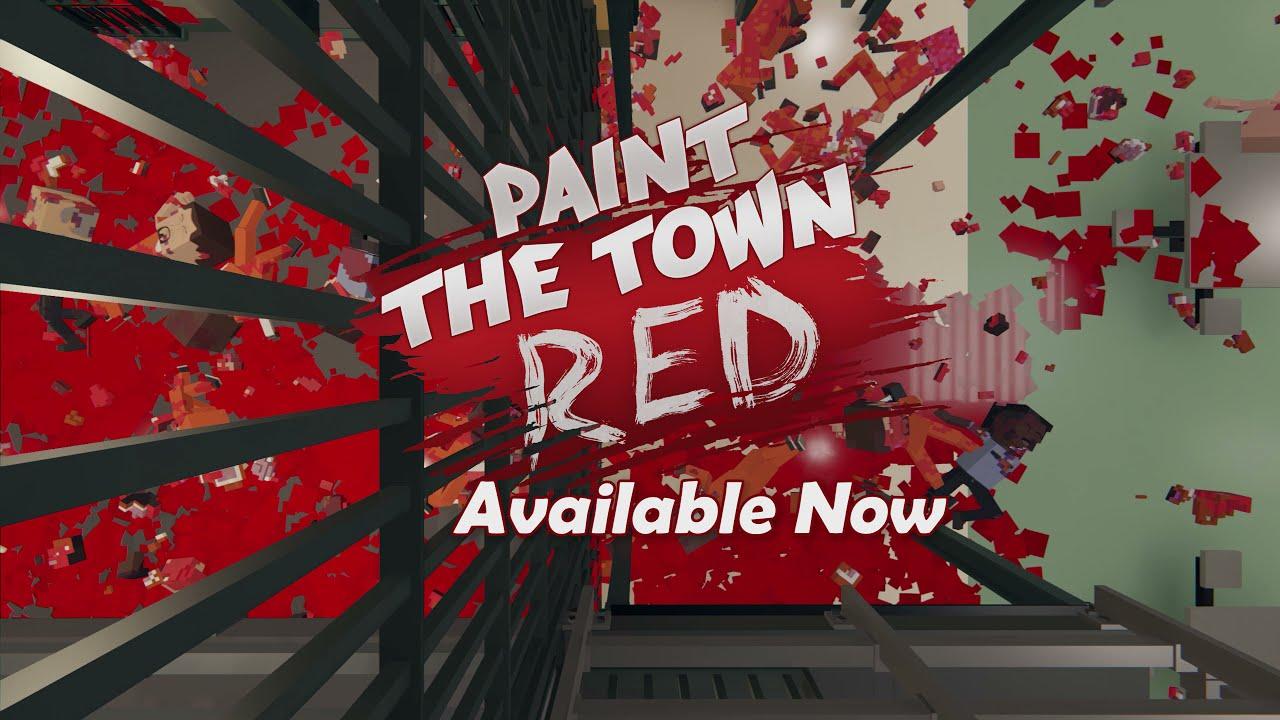 Features:
Demolish completely destructible voxel-based enemies
Dive into action-packed scenarios including a Biker Bar, Disco, Prison, Pirate Cove and Western Saloon each filled with unique enemies and weapons
Face the ultimate challenge in Beneath, a massive roguelike campaign filled with deadly creatures, secrets, and bosses. Choose from a variety of classes with unique stats and abilities and upgrade them to become unstoppable
Join the fray in the Arena mode with multiple challenges and survive as long as possible in the Endless Mode
Fight alongside friends in online co-op multiplayer for almost every mode in the game
Design new stages in the Level Editor with Steam Workshop support and hundreds of user-created levels to choose from, with support for custom music and character textures
Crush records and claim glory on leaderboards
Test features, weapons, and mechanics in a sandbox level
Stab, shoot, and eviscerate foes with a vast array of period-appropriate weaponry
Defeat boss enemies with unique challenges and rewards
Enjoy full controller support, made for brawlers who prefer controllers to keyboards
I very much love this game, as do a great many others since it's sold multiple hundreds of thousands of copies and has a Very Positive user rating on Steam from over eleven thousand showing they liked it. You can't really go wrong with this one if you're after a good bit of mindless action. Most of the scenario fights are just total carnage, good game to help you let off a little steam.
You can buy Paint the Town Red on Humble Store and Steam.
Some you may have missed, popular articles from the last month: