Become the mage Soli and travel through a dangerous world in Unbound: Worlds Apart, a platformer that has you spawn portals between two different worlds to overcome many challenges. Note: key provided by the developer.
"Teleport in as Soli, a young mage with the power to open portals and control the properties of each world - such as inverse gravity, time manipulation, super strength and more. There are 10 different portals with unique mechanics to discover.
On the journey to master Soli's ever-growing powers, players will traverse ethereal hand-drawn environments, complete quests, collect ancient lore, outmaneuver enemies and meet a cast of otherworldly characters - all while unraveling the mysterious story of Unbound: Worlds Apart."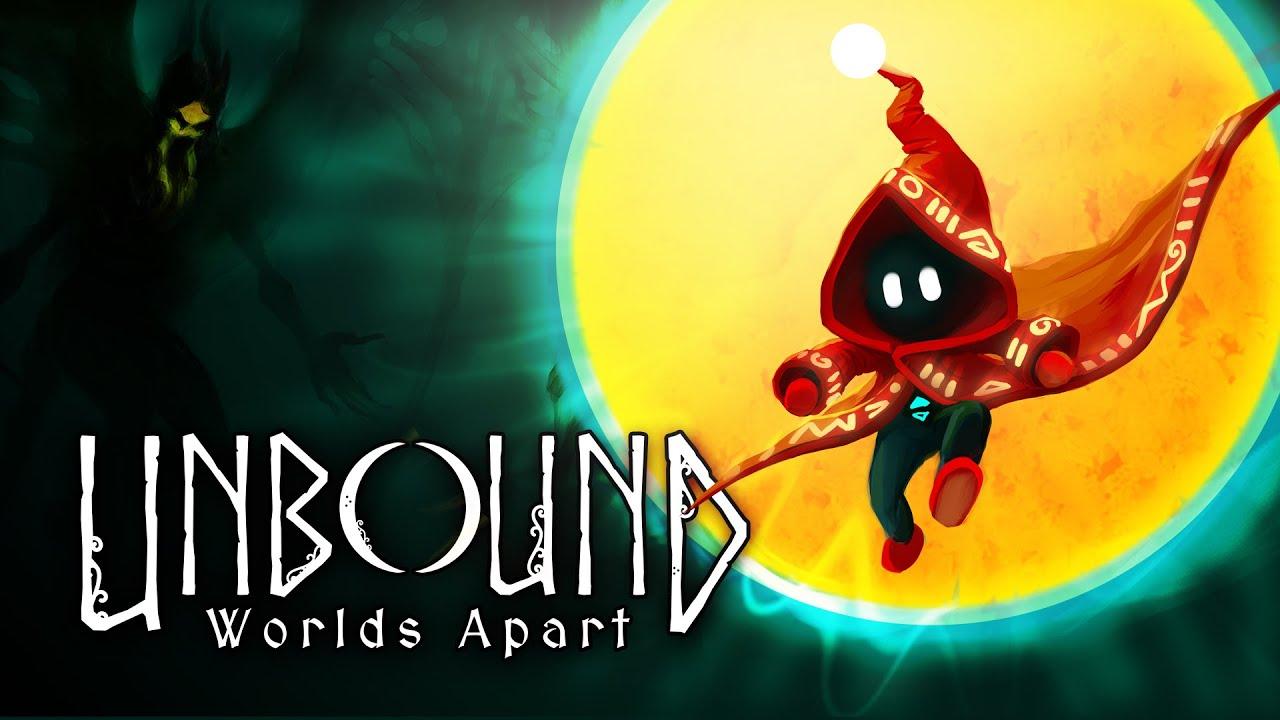 I already knew I liked this from the demo / Prologue they released some time ago. A wonderful hand-drawn colourful art-style mixed with some very clever and challenging puzzle design, there's a lot to love about this one. Easily one of the best puzzle-platformer designs I've come across in the last few years. Prepare to have your brain and reflexes challenged, as some of it really is quite difficult and may need multiple attempts to get it all right. If you do decide to play it through, keep in mind the early part is pretty tame compared to what comes in the later hours, it definitely lulls you into a false sense of security there.
What I really do like about Unbound is that there's no direct combat. While you do use your portal powers and the environment to overcome obstacles and plenty of enemies, you don't actually attack anyone. It's all about the journey, finding out what happened and how you get through the puzzles with you portal-spawning prowess.
This portal power works in many different ways and that's what makes it interesting. Giving you a big circular window into another world there might be extra platforms, no enemies, it might turn something harmless into a big scary creature and more. I'll admit, that using this power as genuinely made me jump a few times when I wasn't expecting to see something inside. A huge amount of fun to play through because it's so varied.
Features:
10 different portals with unique mechanics
Vibrant and detailed hand-drawn artwork
Twitch platforming with new skills to unlock
Challenging puzzles, traps, monsters and bosses
A rich narrative, world lore and cast of NPCs
Hidden secrets, quests and collectibles
Nice to see another game from Kickstarter get a full release so we can cross it off our list.
Some you may have missed, popular articles from the last month: