After a few weeks of waiting, porter Feral Interactive has updated Total War: WARHAMMER II to support The Silence & The Fury DLC along with the latest huge free update. Originally released on July 14, Feral ported it over to macOS on July 29 so we've had a bit of an extra wait here.
The Silence & The Fury introduces new Legendary Lords for the Lizardmen and the Beastmen, each leading their own factions with new characters and units, as well as unique gameplay mechanics and narrative objectives.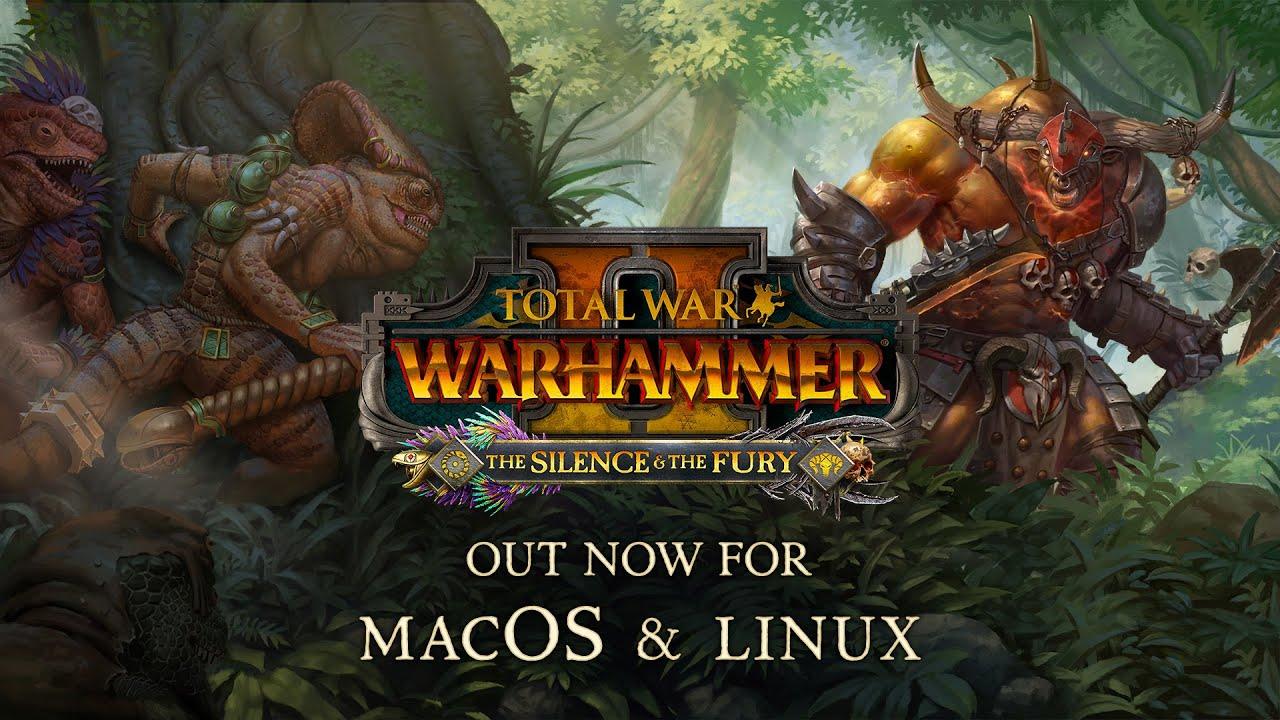 If you are signed up for Total War Access you'll also get some extra free content there too including the Great Bray Shaman and Ogre Mercenaries. Find out more about all of the free content and the DLC on the Total War blog post, with more detailed notes on the 1.12 update in another blog post. The free update is a big one but here's a brief overview of the free update overhauls:
The Beastmen update will keep their destructive, horde nature but allow them to temporarily settle down in a region around a herdstone. This forms the central theme of Taurox's campaign to appease Chaos, but all Beastmen factions will be able to interact with them. Once the land around a herdstone has been razed and harvested for all the slaughter it can offer, the Beastmen will move on, leaving true destruction in their wake.

On the shorter side of things, the Dwarfs will be playable in the Vortex campaign thanks to the introduction of Thorek Ironbrow as a playable Legendary Lord in a Free-LC. Alongside this will come a general update that improves rune magic, new craftable runes, and unique legendary grudges for each Legendary Lord.
Feral also noted that the Linux update "Fixes a number of minor issues" but they didn't specify what.
You can buy Total War: WARHAMMER II from Humble Store, Steam and their own Feral Store.
In other Feral related news if you missed it, they cancelled A Total War Saga: TROY for Linux, citing less native title demand since Valve released Proton. We don't currently know the status of their Total War: WARHAMMER III port for Linux but it's still listed on their port radar for Linux so it's possible they may still do it. Update - TW: WIII is still being ported to Linux.
Some you may have missed, popular articles from the last month: