After many years in development Crafting Legends have now released Death Trash into Early Access, and it's one of the most promising games we've seen all year.
Fusing together elements of cosmic horror with the post-apocalypse, this RPG will take you through an interesting and thoroughly horrifying world full of mutants, punks with shotguns, massive otherworldly fleshy creatures and plenty of puke. With it now in Early Access it opens up about a third of the game, with approximately 5+ hours of content to play through, with their plan in place to expand it to around 20 hours once it's finished.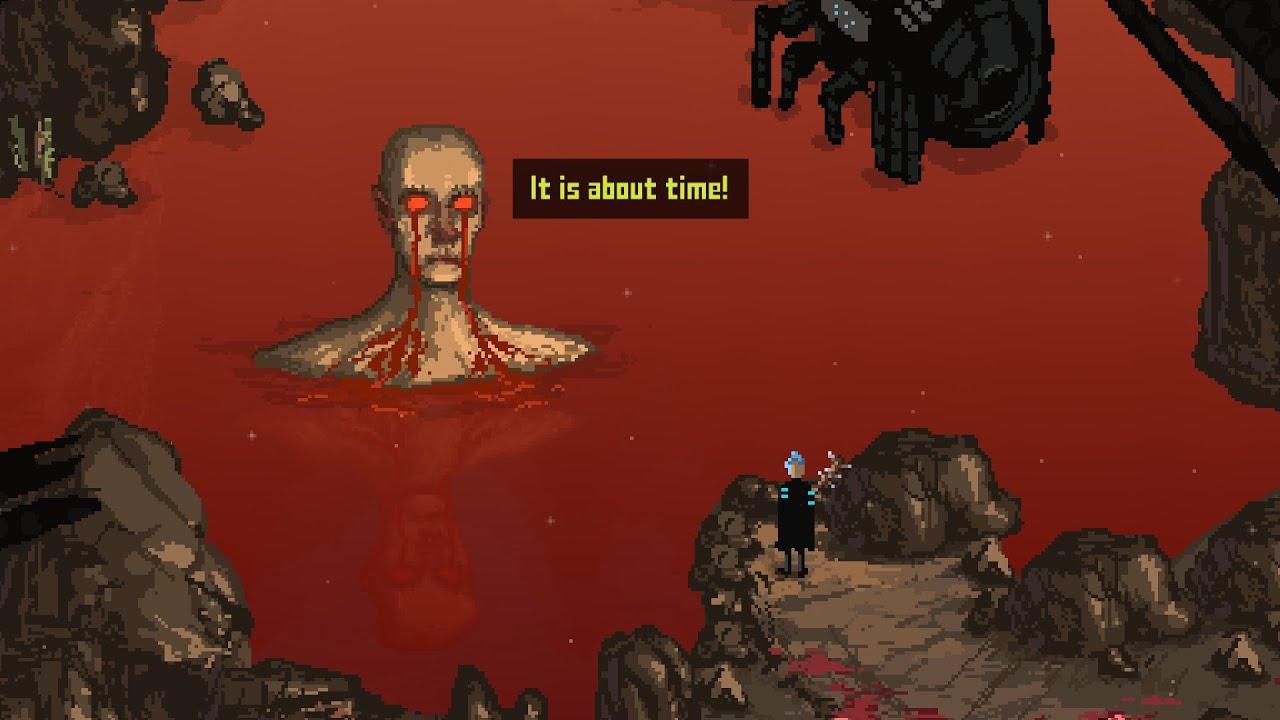 Features:
A post-apocalyptic world with punks, science fiction, cosmic flesh titans, grotesque elements, sexual references and trash-talking
Gameplay featuring combat, stealth, dialogue, inventory management, item crafting
Thick atmosphere, fresh dialogue and harsh combat
Grungy pixelart style unique to this game
Visual character customization and roleplaying attributes
Use special powers by implants in and out of combat
Any character in this world can be killed
Empowering the player by building on imagination, freedom and choices
Supports both mouse/keyboard and controller
Optional local co-op where a second player can drop in and out anytime
Death Trash has been in development since 2015, most of that time was solo by Stephan Hövelbrinks. Starting off life as a Twitter post where the developer said it sort-of took on a life of its own, with plenty more artwork that followed eventually turning into a proper game. It's taken a while, since Hövelbrinks mentioned being a solo developer on top of an audio freelancer stretched their time and they were building the tools and framework directly (inside the Unity game engine). After showing it off at a few events years later, it's clear they were onto something (even John Romero seemed to love it) and then in 2020 it became a two-person operation to bring it out in full.
I've followed this probably myself since 2015, loving the fun bugs Hövelbrinks posted a lot about on Twitter, like the famous door issues (like a polite fleshy thing closing one) which spawned many more developers joking about how doors are a constant problem. As it turns out, doors are ridiculously annoying for developers.
Looking forward to diving into this one properly when it's finished. For now, it's a thoroughly impressive show for a tiny team with some incredible artwork.
Some you may have missed, popular articles from the last month: