One thing I am excited about when it comes to the Steam Deck is that it has a full desktop Linux mode, which is powered by KDE Plasma and I don't think that's getting the attention it deserves.
Sure, it is primarily a handheld Steam gaming machine. That comes with a lot of excitement due to the power, the form factor, Steam Play Proton being able to play a huge amount of Windows games and much more. Emulation is a big one too, it's likely going to be one of the absolute best portable emulation devices around.
For me though, perhaps just as exciting is the desktop mode. We know the Steam Deck is running a new version of SteamOS, which is based upon Arch Linux with a KDE Plasma desktop mode. Thanks to this, Valve can pull in updates quicker than we would have seen with their older Debian based SteamOS and so upgrades and fixes for the desktop mode can come whenever they're wanted or needed.
The KDE team are obviously keeping a close eye on it too, and the big thing we all know is that having FOSS used in such a huge way like this will end up being a big boon for Plasma. There's nothing like being available on possibly millions of devices to make work progress to make it an ever better experience - one that will ultimately benefit all "normal" desktop Linux users who choose Plasma as their desktop environment.
Pictured - the KDE Plasma desktop.
KDE developer Nate Graham often writes up blog posts going over work done in their "This week in KDE" series who stated in a recent post talking about stability:
This was a major bugfix week, with many important fixes to our core apps as well as the touchscreen experience. More of these are in the pipeline too! We are really trying to improve the stability of our software now that it's starting to be used in more 3rd-party products like the Steam Deck. The idea is that this will become a virtuous circle of better more stable products leading to more use leading to even better more stable products!
It was a bit of a no-brainer for Valve to go with KDE Plasma too for a number of reasons but I think primarly it comes down to two major points:
It looks and feels a lot more like Windows out of the box when compared with GNOME. This is a big point too! There's no argument that Windows is the most-used desktop operating system, anyone saying otherwise is deluded. Having a desktop mode that's closer to it makes sense to ensure users are comfortable and has a better chance of people actually enjoying using it right away. What happens if they enjoy it enough? They might try it out on their actual desktop or laptop.
Customization. Valve has a lot more to play with here and a fair bit more control, which links in with them dumping Debian for Arch Linux. While GNOME can be tweaked with extensions, they break often and GNOME consider extensions a "niche" thing so it's not really a good fit for Valve if GNOME will just break them and not really care much.
The future for KDE Plasma is an incredibly bright one.
I'll leave you with a recent joke advert the KDE team recently came up with. On Twitter they said "What would advertisements for different KDE apps look like? KDE Gear ⚙️ 21.08, an update to many of KDE's applications, comes out on Thursday, and we decided to give it a go."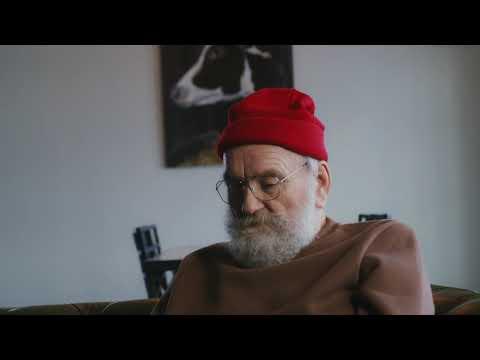 Some you may have missed, popular articles from the last month: