We've seen plenty of gamepacks and mods for various things running on GZDoom and some are pretty awesome but the upcoming Selaco looks like it's going to be one of the absolute best. To think that GZDoom started off its early life as the somewhat simple ZDoom, another source port of the old Doom engine that eventually added more advanced features over time and now it's spawned a massive community of people making entire games with it.
Selaco may not have a real release date yet but that doesn't stop us being excited about it because it looks awesome. Inspired by the F.E.A.R game series while still mixing in traditional retro-FPS elements from the likes of Quake and Doom but still having plenty of modern features. The developers say "Selaco is a fully fleshed out world full of character, action, and mystery".
Check out their brand new footage below that appeared during Realms Deep 2021: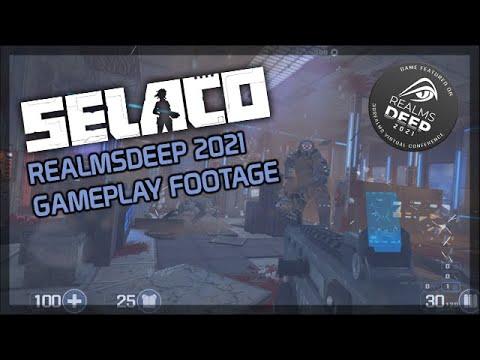 At release it's planned to have a lengthy single-player story campaign, with the world being quite interactive. Bullets will "react properly with any materials or objects you hit" and so you can expect plenty of destructive action scenes. The AI is what makes it exciting though, with so many first-person shooters having (let's face it) pretty boring AI even now. Altered Orbit Studios say having a "proper AI" was a big goal, with enemies fully aware of each other and work together to try and take you down. They won't sit still, they will find cover and try to break you out of cover if you sit for too long.
You can follow Selaco on Steam.
Some you may have missed, popular articles from the last month: