Playable in solo or online in co-op, Pine Studio (Faraway: Director's Cut, SEUM: Speedrunners from Hell) have announced their escape room game Escape Simulator is releasing on October 19.
"Think you have what it takes to escape? Face ingenuous locks in ancient Egypt. Hack the system in an adrift space shuttle. Decipher mysterious notes in the oddball Victorian library of Edgewood Mansion. Play online with pals for double the fun. Or brave the mysteries alone, with nothing but your smarts to aid you."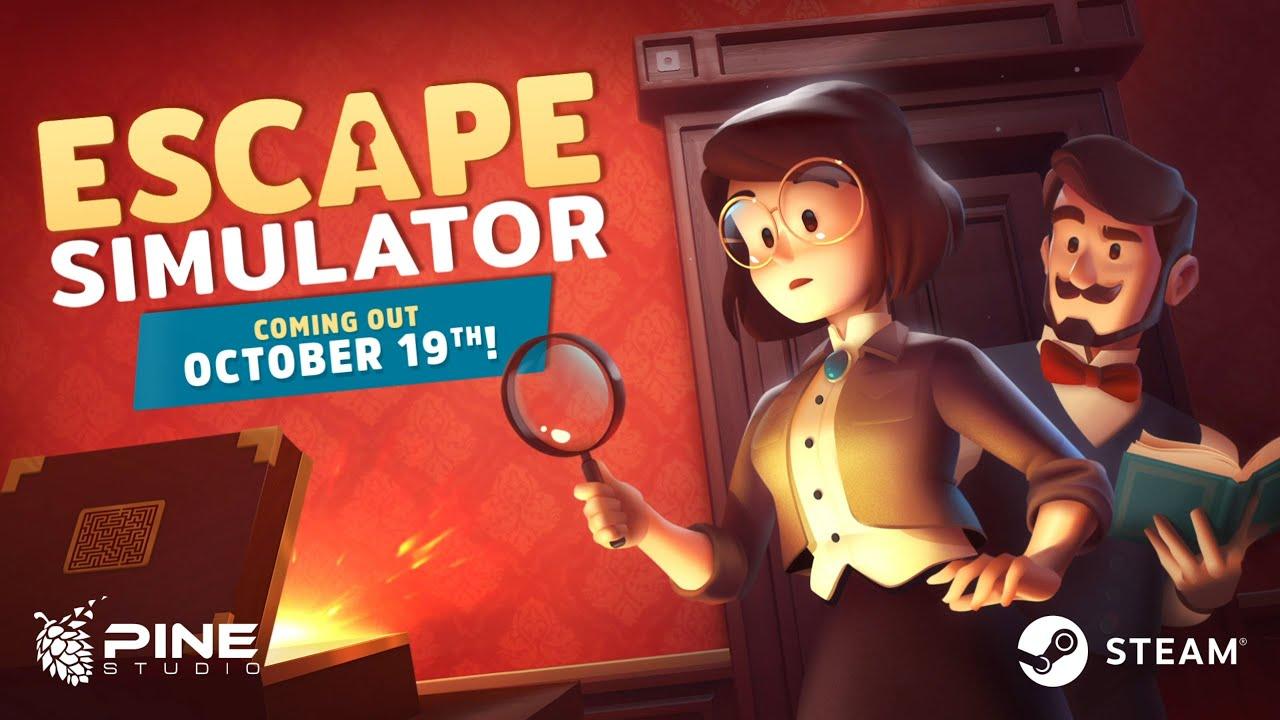 Features:
Solve puzzles Face 15 interactive escape rooms, spread across three weird and wonderful location-packs: "Labyrinth of Egypt", "Adrift in Space" & "Edgewood Mansion".
Team up with friends Every Escape Simulator room supports online co-op, and are designed to be best played by 1-3 players. Join forces with friends to test your teamwork & tackle puzzles together. Two heads are better than one!
Powered by the community Use our level-editor to build your very own *dream* escape room. Or dive into a whole world of unique custom-rooms, built by our wonderful community.
Dress to impress Customise your character & don a series of themed outfits, tailor-made for each puzzle environment.
Cause chaos! Smash vases. Rearrange the furniture. Make a mess! If it's not nailed down, you can pick it up (and inevitably throw it at your friends)
"We're so pumped to see what players create with our level-editor. We're doing something we don't think's ever been done before, and we're sure the community's gonna blow us away with their ingenuity! The ultimate moment for us will be getting stuck in our own game - thwarted by a player who's custom-made room is way smarter than us. That'll be pretty neat." - Team Lead, Tomislav Podhraški.
The developer has confirmed that it will have full Linux support at release.
You can wishlist / follow on Steam.
Some you may have missed, popular articles from the last month: