After repeated delays the TMORPG (Tiny Multiplayer Online Role-playing Game) Book of Travels has been confirmed now to enter Early Access on October 11. The developer is now confident enough that they've solved the most pressing issues.
This is only the first step for the game, with it being "Chapter Zero" of the ongoing story the game will tell which will last for at least two years during Early Access. They said to see it like other games have seasons, with this not quite technically being the first.
Over the last few months / year they've done quite a few videos on various parts that you can see on YouTube, covering how their game mechanics will differ from other online games. Here's one below that shows it off a bit, it's an older video but still one of the better gameplay looks that won't have changed too much since: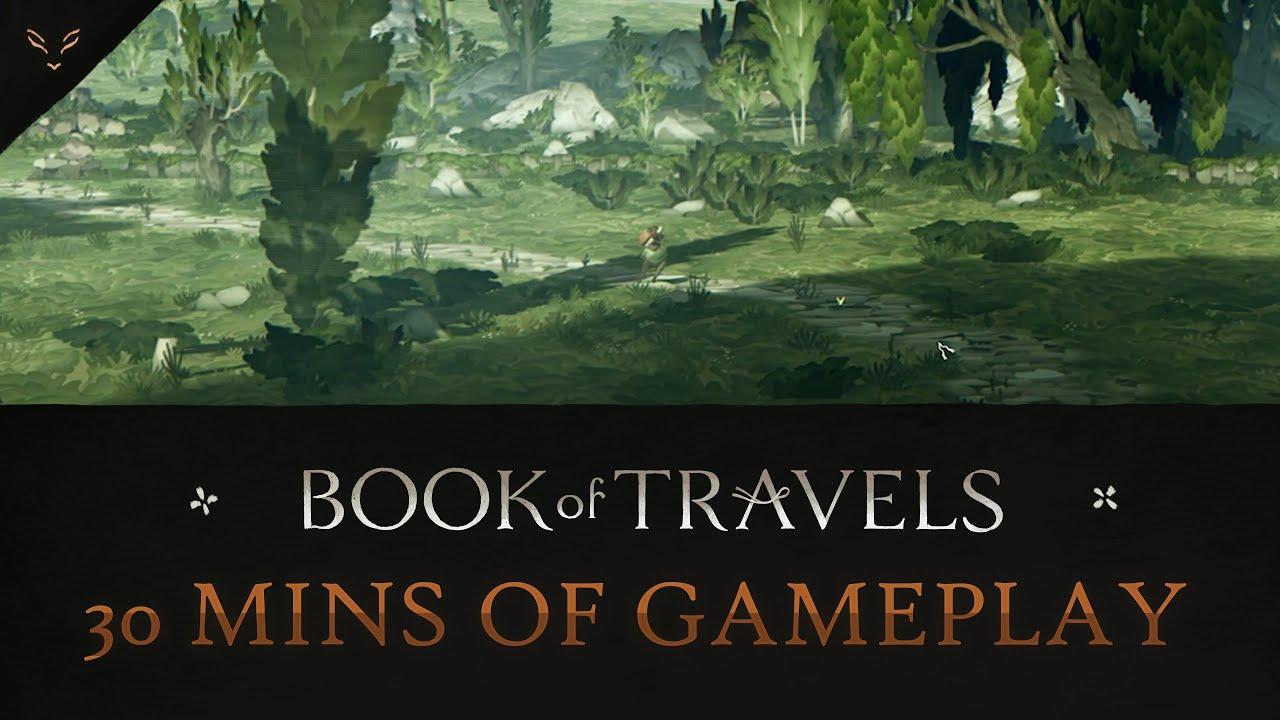 A roadmap of what's to come is due sometime soon but the first month will be dedicated to addressing feedback, with no additional content until that's all settled from the initial release.
Some of what to expect includes:
Authentic roleplaying and individual playstyles
Pick one of 20+ Forms in a detailed character creation sheet that focuses on personality and identity rather than stats and classes. The game allows you to play in a style that matches your character and to set your own personal goals. Are you a danger-seeking adventurer, a stoic practitioner of magic binding, or a carefree tea drinking gambler?
Boundless narrative that won't hold your hand
Your travels will present you with countless randomly occurring events making your story unique and each session different from the last. Peel back the layers of diverse plotlines and discover an immensely deep fairytale world.
TMO - Tiny Multiplayer Online
Other players are few, but your paths will cross - it's up to you to choose to travel together or go it alone. Find vehicles to reach far flung places or just amble through woods together. The absence of guilds and social structures makes your temporary fellowships unique and memorable.
A beautiful world of uncertainty
An intricate and unique world that draws inspiration from old-world fairytales, Eastern mythologies and early industrial eras. Tons of intricate events chains that unlock items, characters, deep world secrets, and hidden gameplay features and tricks.
Communicate using symbols
Learn to use a unique set of symbols to communicate with other players. Unlock new symbols as you encounter new features and places (e.g. you'll gain the symbol for "city" only after you've visited a city). The limitation in communication lays the foundation for a rich and friendly multiplayer experience.
Innovative RPG systems
Define your character by unlocking and mastering 300+ abilities, magical skills and passive feats that will have a huge impact on your character and open up different experiences of the game. Gain experience in numerous ways: by exploring, being courteous, gathering and trading. Battles can be rewarding, but you will learn more in defeat than in victory.
You can follow Book of Travels on Steam.
Some you may have missed, popular articles from the last month: