Stardander is the next title from Fancy Fish Games who previously developed Aground and I Can't Escape: Darkness that will see you run a school for witches. Blending together elements from strategic RPGs and Visual Novels, it will see you run Stardander School for Witches.
During your time as head you will accept witches into your school, train them up, guide them through turn-based battles and support them through navigate magical school life.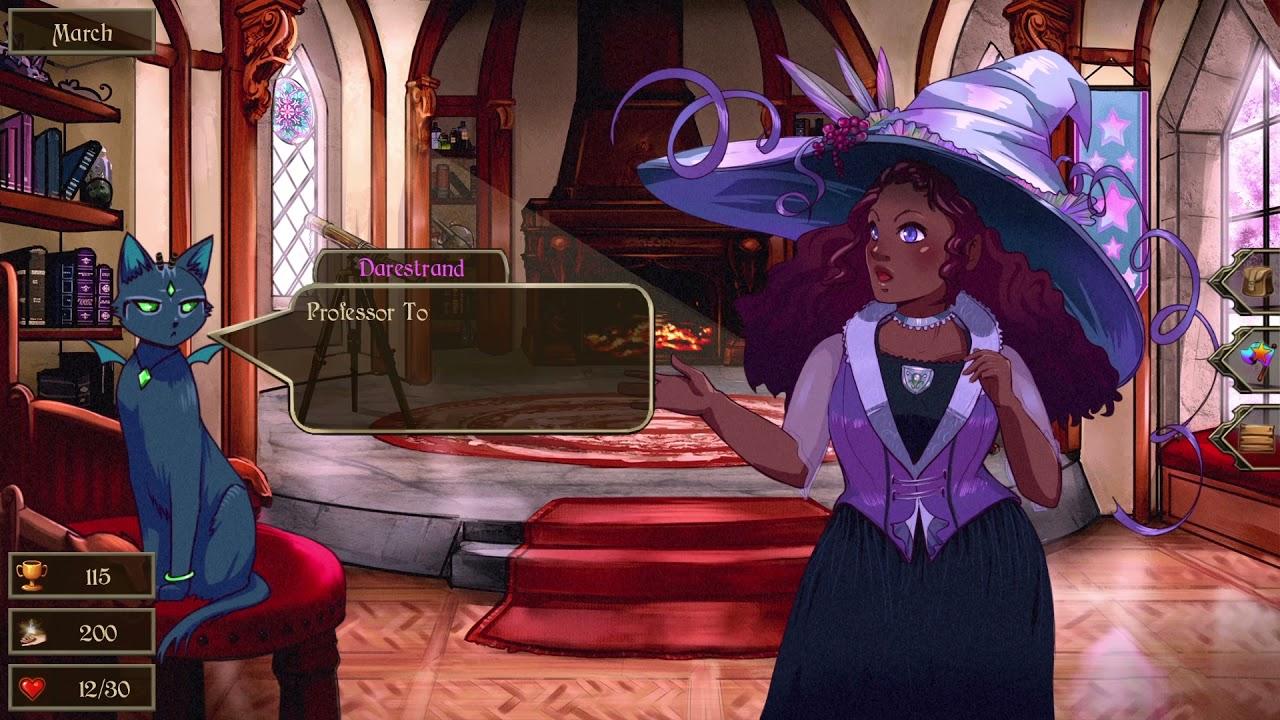 The Story:
Long ago, humans summoned Fae creatures to this world and bound them to their will. It was an age of power and magic. But when pacts were broken, that very power - the power of the Fae - turned upon humanity and brought chaos to the world.

Only the aid and protection of fifteen sympathetic Fae kept humans from being annihilated. These fifteen became known as the Protectors, and founded the human-Fae Alliance. But one notoriously powerful and malicious Fae - Apexsens - has a deep grudge against humans and has not given up his quest to exterminate them.

The safety of the Protectors cannot last forever - only through mastering their own magic do humans stand a chance. For nearly 300 years it has been Darestrand's task - and atonement - to teach humans the very magic that once dominated and enslaved her.

After mysteriously vanishing for seven years, Darestrand is now back to re-open Stardander, the best school for witches and the hope of all humanity. Few now know that she was once a great friend to Apexsens, and it was her who long ago broke the pacts and unleashed him upon the world. When the world's balance shifts again, where will her loyalties lie?
Features:
Accept witches to your school, helping them grow and learn spells.
Battle dangerous Fae in a unique turn based battle system.
Talk to and form pacts with enemy Fae to increase your witch's power.
Solve mysteries in a nine year story arc with a high-stakes conclusion.
Compete with your rival wizard's school, Kragons, for the highest school rank.
Decide how to manage all the shenanigans young witches are bound to get up to.
Follow Stardander on Steam, releasing in 2022. Sounds like a pretty fun mix of gameplay genres.
You can also try the free Halloween-themed Spinoff Stardander Revenant on itch.io that was made for a recent Game Jam.
Some you may have missed, popular articles from the last month: