Slow, lots of reading involved and pretty deep mechanically with lots to keep an eye in, Vagrus - The Riven Realms is officially out now. Not one for gamers who want constant action. Vagrus is a game about heading up a travelling caravan that goes through a completely ruined world.
Vagrus is a game that blends quite a few different genres together. It has open-world exploration done through a world-map, which leads into exploring new locations where you will learn about the world and trade to keep your caravan going. Then there's also the brutal turn-based combat, which has a couple different types.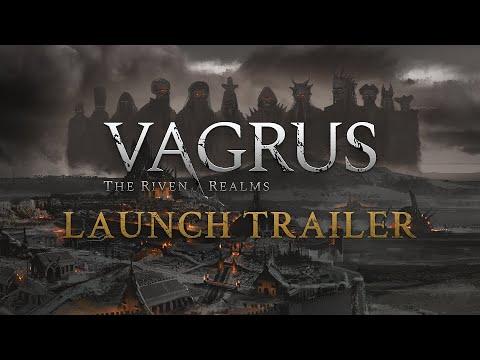 Features:
Explore a dark hand-crafted sandbox world that you're free to discover and explore.
Experience a branching narrative with over 1 million words of story and events.
Soak up extensive lore through the game's vast Codex, that delves deep into the game's universe, born from the studio's decades of pen and paper campaigns.
Engage in deep turn-based combat and fight with your comitatus and companions in strategic, challenging encounters. 
Court 10 warring factions and align yourself to unique groups with their own complex principals and relationships. Who will you choose as opponents, adversaries, affiliates and allies? 
Encounter unique characters and recruit fully-developed companions to your caravan to serve in versatile roles, such as scoutmaster, quartermaster or guard captain. 
Manage your crew and prepare for treacherous journeys through careful planning. Effectively managing your supplies, cargo, and crew is key to survival.
Enjoy stunning art, with digitally hand-painted maps, environments, and 2D artwork.
It's pretty tough to get into but if you appreciate good working and great artwork, it's worth keeping at it. There's quite a lot of micro-management involved too, with lots to do constantly. Vagrus is all about overcoming a constant challenge. The world is not an easy place to be and it makes that very clear through various encounters.
Some you may have missed, popular articles from the last month: