Elsinore released back in 2019 and it's actually quite a wonderful adventure that sees you go through a time-loop set in the world of Shakespeare's Hamlet.
Like a lot of games it went somewhat under the radar for potential players, with it seeing less than 200 reviews on Steam but it does have a Very Positive user rating. With the price dropping from £15.49 to £7.19 it's hopefully going to allow more people to try it who missed it.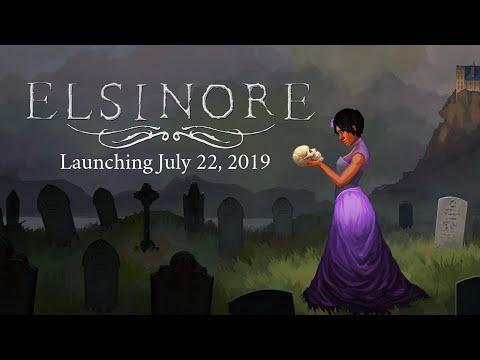 Game Features:
Dynamic Story Engine: Elsinore uses a story simulation engine to determine which events occur based upon your interactions. Lie, forgive, gossip, befriend, or destroy — the actions you can take at any stage are numerous, and the game immediately responds.
Intelligent Character Behavior: Each character manages their own lives, schedules, needs, desires, and plans over the course of each time loop. Even the smallest interaction has an impact on the world around you as it unfolds.
Learn from Previous Loops: Whenever a time loop resets, Ophelia remembers anything she has learned from the previous world, allowing you to access new ways to play.
Use Your Influence: Understanding each character's motivations isn't just part of the story. It's necessary for Ophelia's survival. Characters are complex and have long histories with each other; all of them are keeping secrets.
Life-or-Death Decisions: In a Shakespearean world, most roads end in tragedy, and characters are quick to meet a grisly fate. Hard decisions and terrible trials force players to think on their feet.
You can find it on itch.io and Steam. So far the price drop seems to only be on Steam.
Some you may have missed, popular articles from the last month: