Developer David Moralejo Sánchez has taken the popular mechanics from the first peaceful Himno, and adapted them into a much bigger game in Himno - The Silent Melody. This time around it's not a peaceful experience, there's dangers lurking in the dark.
"You play as Fash, an intrepid Guardian Explorer who has seen this world fall. Now after hundreds of years, Fash must bring together the other guardians and restore that world of light and color.
Enter a strange and unexplored world full of strange machines, beautiful procedurally generated maps, and surprises. Craft powerful gear, find other explorers and save this old world."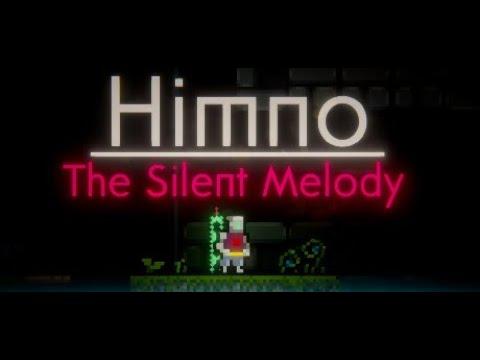 Game Features:
Silent World Exploration:

No instructions. No words. At your own pace, explore, craft, fight (or not), research and discover the secrets this world awaits you.

Emotional Soundtracks and Vibrant Visuals:

A perfect mixture of darkness, colors, and lights to highlight this odd and unique 2D world.

Randomly Generated Biomes:

Each Biome is generated as you teleport down. With exotic creatures, hostile machines, and unique ores and vegetation, each biome provides a different experience and challenge that will test your skill and knowledge of Himno.

Melodic & Smooth Combat:

Although it is not necessary to fight, thanks to a large number of movements as wall-jumps, slides, dashes and unique weapons and runes, combats are smooth and satisfactory. Enjoyable by a wide variety of player skill.

Build Your Arsenal:

Create your way of moving and fighting. Craft hundreds of weapons & items using loot gathered from the environment and from slaying enemies like bows, swords, grappling hooks, essence weapons, boomerangs, spears, throwable weapons like bombs and much more!

Build Mode:

Customize your camp to your liking, grow plants from different biomes to create unique potions and equipment, or create homes for rescued NPCs.

NPCs & Lore:

Unlock new explorers and the secrets behind this silent world. The more NPCs you save, the more knowledge you'll acquire about the Himno's mysterious history. Who designed you? What is your purpose to exist?
I've managed to play a little bit of it myself before release and it is absolutely gorgeous. Mixing together some simple (but quite nice) pixel-art with fancy lighting really does give it a great look. All the atmosphere and feel of the original is there it's just a whole lot more of it with many new feature additions.
You can buy it on Steam.
Some you may have missed, popular articles from the last month: