In the Dark Crypt you must sneak through a dark dungeon to find and defeat an ancient evil lurking at the bottom.
"The prophecy speaks of an ancient evil that slumbers within a crypt. It foretells its awakening which will lead to our world being consumed by its dark shadow. Your brothers at the monastery dismiss it as a pagan heresy, however you know better than that. The world's fate rests on your shoulders. It's up to you to find the slumbering evil and seal it, before it awakens. Can you save our world?"
With the goal of each level to reach the exit, this simple turn-based puzzler needs you to plan your moves carefully. If you get spotted, it's over. The undead are watching, there's traps and you will also need to find keys for locked doors. It's simple, it's been done before many times but still pretty good and it does get a bit challenging due to enemy actions happening on your movements.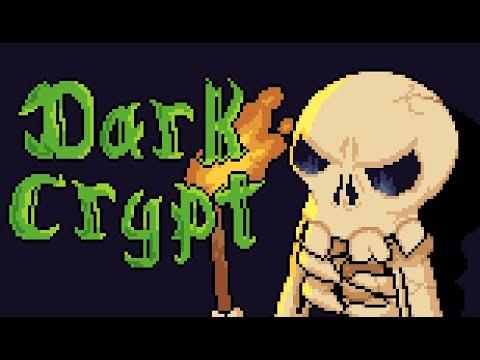 Game Features:
60 challenging levels
Boss puzzles
Infinite undos
Skeletons, Vampires, Spikes and more!
Retro-rendition of chill-inducing classical music
Created by Daisy Games, a one-man effort of Martin Firbacher, this is their third Steam release to support Linux following Dark Sheep and Hack Grid. Dark Crypt is a solid entry into the puzzle space and one to take a look. Can't really fault it.
You can find it on Steam.
Some you may have missed, popular articles from the last month: