Lila's Sky Ark is the next game from Monolith of Minds (Resolutiion) and it not only has a new trailer but it also now has a publisher too. Announced during The MIX NEXT 2021, it was announced that  Graffiti Games will be tackling the publishing on this one.
It's bright, colourful and looks as weird as Resolutiion was. Check it out in the new trailer below: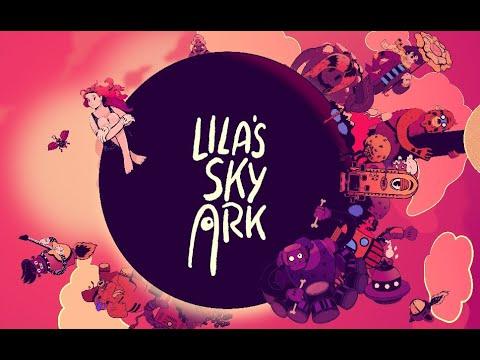 "Lila's Sky Ark is a vibrant action-adventure game set in a psychedelic world, filled with strange characters, puzzles, intense fights and secrets.
One morning Lila and her friends, Mr. Kiepchen and Doctor-Father-Sir, wake up to find themselves facing a grim foe: The Conductor and his generals who have invaded the sky island to take all that is magical and musical.
You must unite the island's spirits and craft powerful weapons using alchemy to fight back! Use Stone Souls, Titan Eyes, Infinite Branches, and more weird items to fight off rabid animals, hordes of the empire's soldiers and fierce bosses with more heavy metal than you can stomach!"
Features:
Craft powerful weapons using alchemy recipes.
Battle rabid animals and hordes of pink soldiers.
Fight brutal bosses in intense battles.
Instead of a boring sword, Lila can throw around all kinds of things that she finds on her way: rocks, barrels, sheep and more.
Four lively areas filled with wild encounters, challenges, and puzzles.
A quirky cast of characters.
A hidden story of loss and loneliness.
Lila's Sky Ark tells the prequel story to Resolutiion, where cyber-thriller meets Alice in Wonderland: the first Cradle, the original Dreamer, and the birth of the Red Code Universe.
You can follow it on Steam.
Some you may have missed, popular articles from the last month: