Deep Space Battle Simulator, a game where two opposing sides battle it out in space with their capital ships has now left Early Access on Steam.
It's a round-based multiplayer first-person online game, one that allows a fair amount of freedom in how each team goes about conquering the other side. Each team is made up of actual players (8-16 on each side), who will fly around in fighters and board the enemy ship to try and take it down. A fun idea if you're a space sci-fi fan.
"At the start of each round, you can customize your cruisers turrets, fill your hangars with lots of different smaller fighters and choose between numerous upgrades to give you the edge in battle. Once the round starts, move your capital ship freely in all three dimensions, shoot the turrets manually or use the ships integrated targeting systems to just focus which points of the enemy ship to focus. Control the energy distribution of your ship, raise the shields of each section of the ship individually, or direct energy to the engines, life support or weapon systems. You can also explore the giant interior of your capital ship while running to a hangar to join the battle with a smaller fighter and board the enemy ship and sabotage their generators, shields or engine."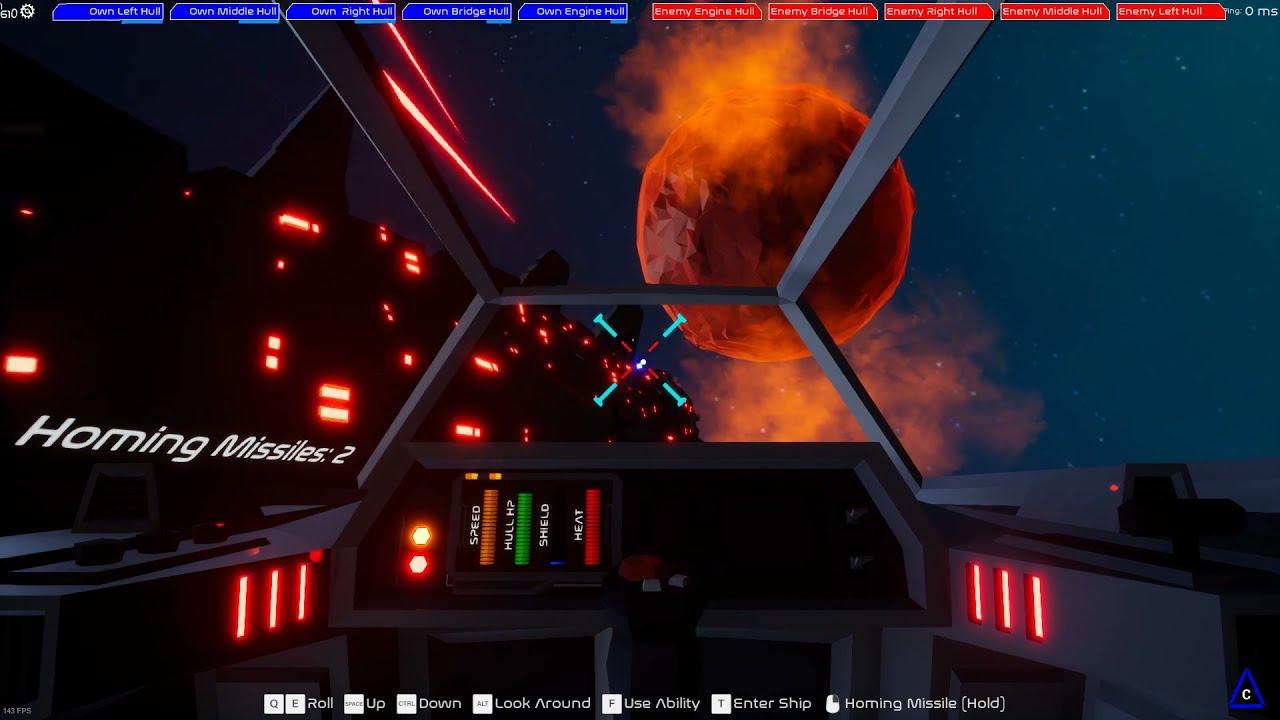 Game Features:
Multiplayer mode for giant space battles with multiple capital ships, frigates and a space station to fight for, all with complete interiors
Three optional singleplayer missions serving as an introduction to the game
Navigate your ship, manage its energy distribution and make use of a variety of different weapons options
Enter one of the smaller fighters located in your ships hangars and tip the scales in your favor
Board the enemy ship, sabotage important parts like the generator or engine and fight its crew
Lots of different turret and fighter classes to customize your ship
A huge amount of selectable upgrades like droids or gun lockers
Different ship classes like capital ships, frigates and multiple smaller fighters
Five different player classes, with different weapons and abilities
Complete options menu, with game, graphics and keybinding settings including controller support
Either play on dedicated servers or host your own games in-game
Sadly, it doesn't exactly have a lot of players. Like a lot of indie releases that rely on multiplayer, they end up getting completely dwarfed by the big lot. Even so, the people who've played it seem to rate it quite positively with it seeing a Very Positive user rating on Steam.
Available to buy on Steam.
Some you may have missed, popular articles from the last month: