Swedish duo Sysiac Games and Tomorrow Corporation have released The Captain, a quirky comedy sci-fi point and click adventure with pixel-art visuals and it's a lot of fun. Note: personal purchase.
At the beginning of a war, you end up getting lost in a distant part of space, far from home in a transport accident and now it's up to you to find the only thing that can help stop the destruction of Earth's Sun. It's a race across the galaxy but since you're a scientist and a member of Spacefleet, you of course need to deal with anything else that appears along the way. Distress calls, hostile ships and it's filled with some pretty funny moments.
It's not all fun and games though, there's the urgency to the situation always present and since it's a point and click adventure, there's a few minor puzzles to solve too. You also have plenty of decisions to make as you go through it, resulting in a few different ways to progress through it.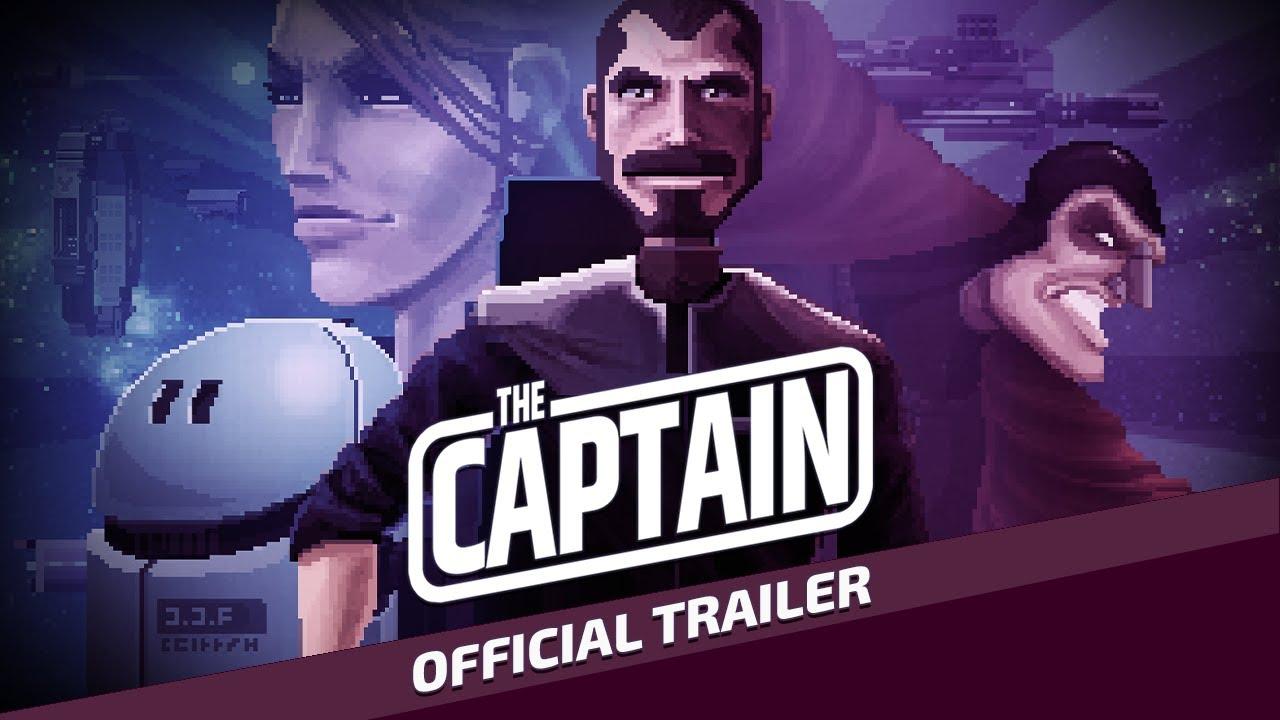 From my own time spent with it, The Captain has been a near total-joy. The intro story felt a bit too slow, so the pacing there could have been improved but other than that it really does hit the mark. It feels a bit like a classic Star Trek adventure only with the comedy and quirkiness turned up a notch or two. It's possibly one of the best point and click styled adventures I've played in a long time.
It's not just an adventure though, it's also a turn-based strategy game - well, if you want it to be. There's space battles to engage in too, which feel a little like something out of FTL with you managing weapons, shields and more while balancing power levels. However, you can also try to completely ignore the combat and fly past enemy encounters, although it might not always be possible.
For all the fun moments, there's plenty of seriousness sprinkled in, although it does it pretty carefully - mostly anyway. One moment early on involving a lost Spacefleet officer is going to stick with me, as I was really not paying enough attention and uh, yeah, my rescue did not go as planned. There's quite a lot of moments like that, some a tiny bit shocking but it's written really well.
A space adventure that begs to be played multiple times. Each time you complete an event, you're given an ending card, giving you an idea of one way the game will end. What type of captain will you be? There's only one way to find out. I can easily recommend picking it up.
Some you may have missed, popular articles from the last month: