Another major update has landed for the sweet top-down wilderness survival roguelike Wayward, bringing with it a whole new Volcanic island type and much more.
The game will also now load up several islands at a time, which helps with quicker travel and means players in multiplayer can actually be on different islands now - so it opens the game up a whole lot more. Have a look at the Horizons upgrade release trailer below: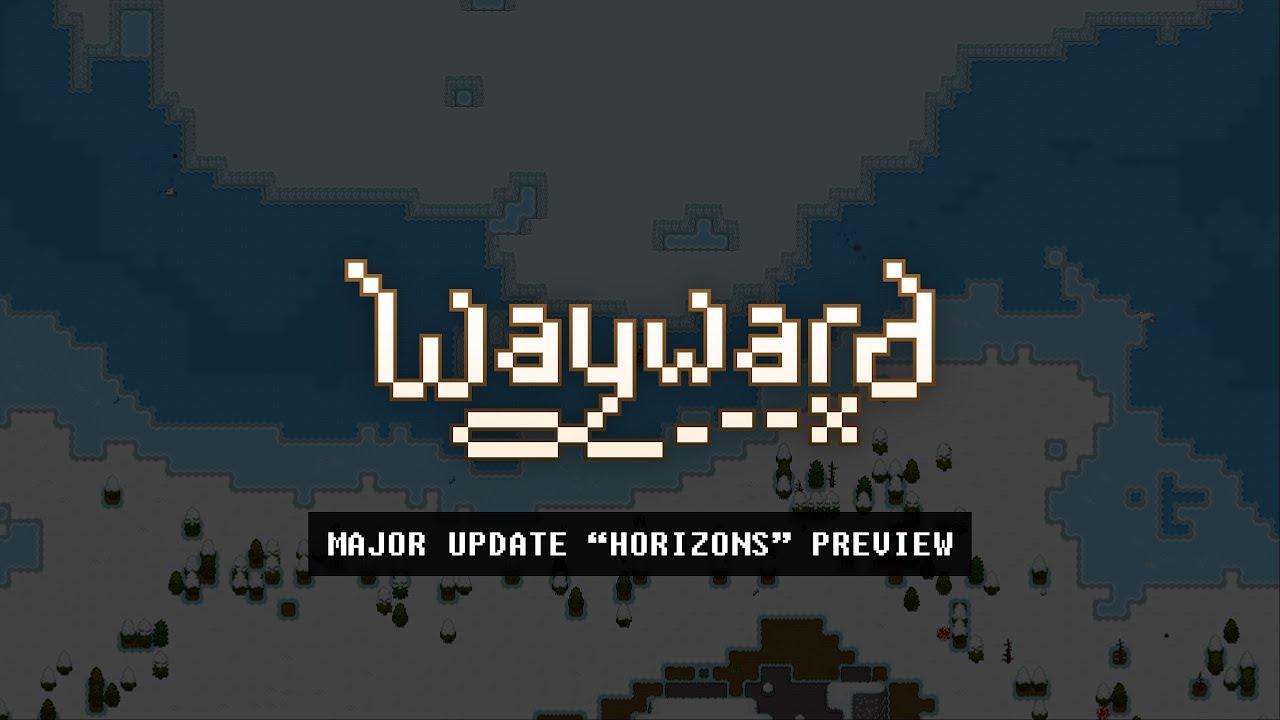 New features highlight:
Added a new "islands" dialog, acting as a world map. It's unlocked when obtaining a sea-worthy vessel, which allows you to travel to inspect and travel to nearby islands.
You can now sail to any island within a certain distance, the travel time and cost dependant on the distance traveled.
Several islands can now be loaded at a time, allowing for quicker travel and allowing players in multiplayer games to be on different islands from each other.
Added a new "Seafaring" skill which increases travel distances, reduces hunger and thirst costs when traveling, and more.
Added a new "Volcanic" island type and biome with new resources, tiles, interactions, and creatures.
Added the ability to assign quickslots with tool-based actions (similar to "Carve with Tool" previously from the action menu). Alternatively, you can perform actions here by opening a new menu as well with "Shift + Q or Shift + Right Click". These actions will automatically pick the best tool for the given action.
Added ability to assign action menu actions to the quickslot bar.
A new item quality, "Relic", has been added. Relics have a high amount of magical properties, but have low starting durability and are dropped exclusively from aberrant creatures and treasure chests.
Added a "Rejoin as a new player" button to the death screen when dying in multiplayer games that have "clear ghost data on leave" option enabled.
Added a "Respawn in Casual Mode" button to the death screen when you die while in a permadeath mode so you can continue playing your save.
Merchant NPCs will now spawn and restock based on the number of buildings (walls/floors) constructed on an island, and will decrease in odds the further out you are from your starting island.
Added a couple of new craftable "scarecrows" that you can place down to prevent or reduce the likelihood of creatures spawning and/or movement around them (depending on the creature).
Added a new armor set of "armored scale" with unique properties/usefulness.
Added needles for all types of metal.
Added a pangolin creature to the new "Volcanic" island type.
Added mysterious and coveted "Dryad", a plant-like creature with unique properties and loot.
Added "Master of All" milestone and milestone modifier for getting all skills to 100%.
Added the "Traitor" milestone and milestone modifier.
Added a new form of grass called "Tanglehead", spread throughout the arid and volcanic islands types. Dirt will no longer be native to arid islands as a result.
Added a new magical property "Regeneration", which repairs/restores durability on items over time.
Added a new magical property, "Aptitude", which multiplies its effectiveness in crafts.
Added a new interaction with wisps.
The main menu buttons and tabs across all menus now have associated icons to improve UX.
Sailing to new islands now raises your cartography skill.
Starting at 40% cartography skill, the islands map and item tooltips now show which map items are associated with each island.
Introduced the concept of spores to mushrooms and ferns.
There are now non-tattered versions of shirts and pants that are available to craft.
Added an "Open Backups Folder" button to the save data section in the options menu.
You can now drag and drop save files onto the game to import them.
Added +dev command line switch to dedicated servers to enable developer mode.
You can grab Wayward on Humble Store and Steam.
Some you may have missed, popular articles from the last month: