Buck Up And Drive! is a fusion of classic retro endless racing with a few fun twists, like 1v1 car fighting mode. Previously only available via itch.io, it's screeched over to Steam now too.
Since we last wrote about it in the Summer of 2021, it's added a bunch of new content for the full release too and it's looking like it's quite amusing. I grew up with racers like this on the Amiga, so it speaks to me quite personally. The developer is quite funny about it too, saying "There is time to explain, I just don't wanna.". Not really selling us on it but the trailer below speaks enough for itself I think.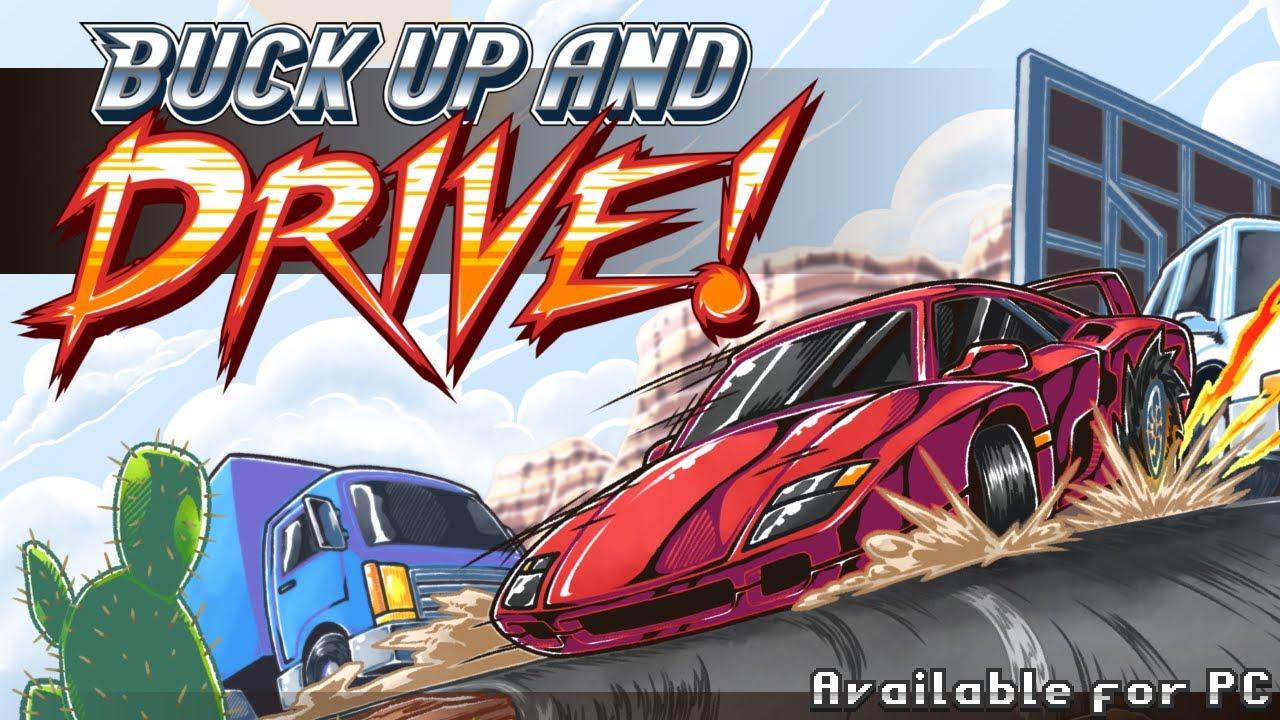 Game Features:
Endless driving game inspired by arcade classics, with simple yet intense gameplay featuring a total slap in the face of realism. And a kick in the spleen, too!
Procedurally generated track with multiple environments to visit, ranging from the somewhat realistic to the completely absurd. GO TO HELL!... literally!
PINK. BACKFLIPPING. TRUCKS. ON THE FUCKING MOON.
Go 1v1 against another player (or a CPU) in a fighting mode. With cars. I dunno either, I came up with it while in the shower.
Customizable car decals through external image files. Put "eggplants" all over the cars, for all I care!
Controls for both game modes are 8 directions and one button. Play one-handed, if you want! Keep your other hand for... holding orange juice! Yes!
Some you may have missed, popular articles from the last month: