What do you get when you cross a twin-stick bullet-hell with a card-game? Heck Deck. It's not a particularly long game but the idea is excellent. It ends up more like a deck-building shooter strategy game, it's thoroughly odd to properly pin it to a genre. Note: key provided by the developer.
Time only moves when you move and you directly control a little sort-of wiggly-thing. Cards are you abilities and enemies fire cards. The thing is though, when you run out of cards you need to crash yourself into the cards the enemies fire to get more. It hurts you, but you get a new card to use (except health cards - they don't hurt of course). It's absolutely genius and I love it.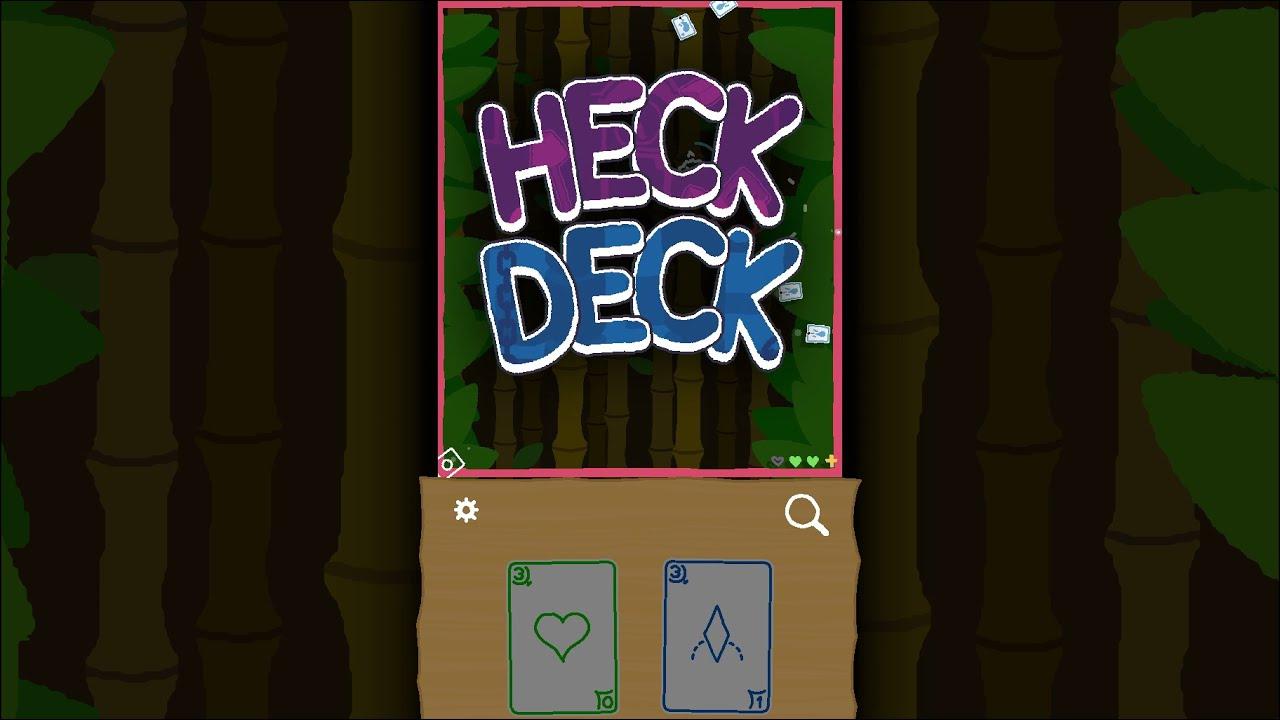 This is a truly unique take on a bullet-hell, as it not only requires reasonably good dexterity to be able to move around and avoid too many hits but also the strategy side of it. You need to try and plan ahead, think about what cards to use or to crash into to collect and then to go on the offensive. This really brings the idea of risk-to-reward ratio to life in such a fun way as you're constantly deciding how and when to hurt yourself to progress.
Adding to the difficulty, you can't just constantly spam cards either. Once you use a card, you get a little cool-down that disappears as you move forcing you to keep moving which is difficult when enemies come along that spit out cards like mad. Only certain cards allow you to actually aim a shot too, there's plenty that need you to position yourself exactly where you're needed leading to more fancy finger work to slip through and around of enemy cards.
Game Features:
5 different levels with their own music
A cute hand-drawn art style
One unique setting for each level
Dozens of attacks and spells for the player
Over 30 enemies and bosses
A card purchase system via the shop
Available to buy on itch.io and Steam. Buy it, it's great and might even be a new personal favourite.
Some you may have missed, popular articles from the last month: