Something that still doesn't quite feel right somehow is seeing the likes of a PlayStation logo on Linux. Anyway, the smash hit God of War is now on Steam and works right away on Linux. You can thank Steam Play Proton for that.
It's hard to believe the changing face of gaming sometimes. Previously console exclusive games now coming to PC more often. A trend I hope to see continue for years to come. Of course the new release comes with the kinds of things you would expect like enhanced graphics, ultra-wide support, NVIDIA DLSS, AMD FSR and so on.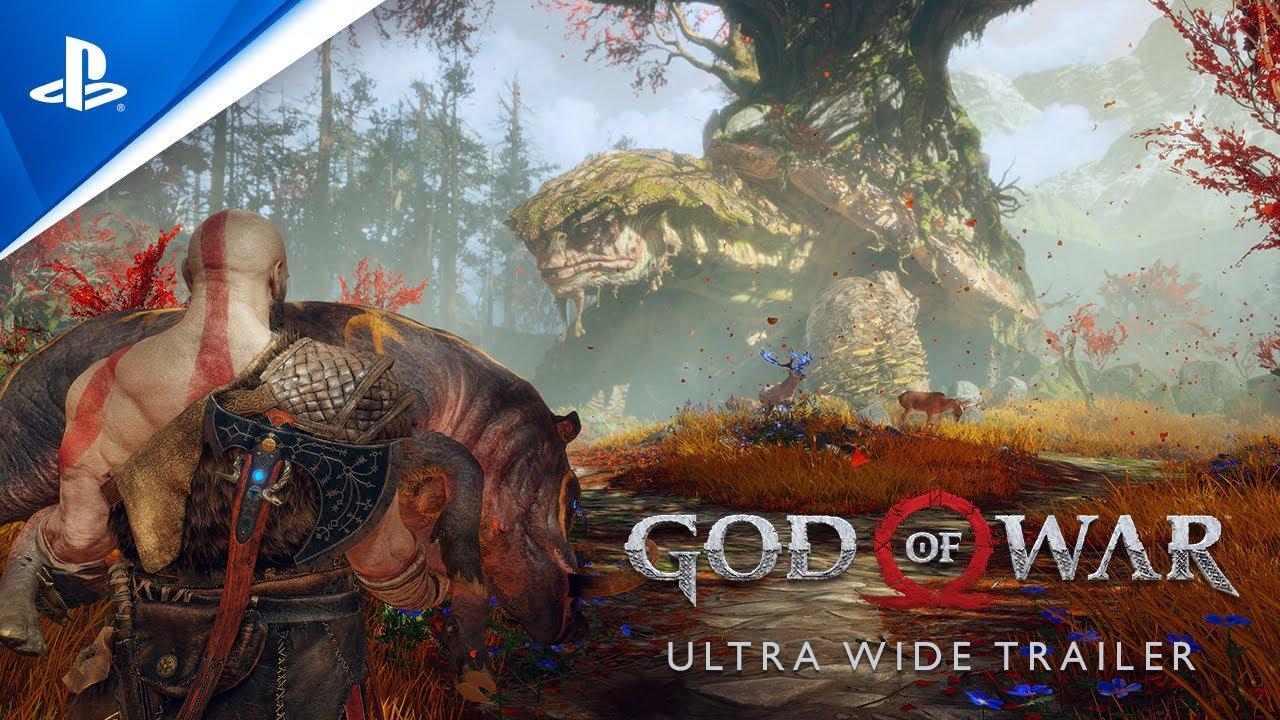 Enter the Norse realm
His vengeance against the Gods of Olympus years behind him, Kratos now lives as a man in the realm of Norse Gods and monsters. It is in this harsh, unforgiving world that he must fight to survive… and teach his son to do the same.

Grasp a second chance
Kratos is a father again. As mentor and protector to Atreus, a son determined to earn his respect, he is forced to deal with and control the rage that has long defined him while out in a very dangerous world with his son.

Journey to a dark, elemental world of fearsome creatures
From the marble and columns of ornate Olympus to the gritty forests, mountains and caves of pre-Viking Norse lore, this is a distinctly new realm with its own pantheon of creatures, monsters and gods.

Engage in visceral, physical combat
With an over the shoulder camera that brings the player closer to the action than ever before, fights in God of War™ mirror the pantheon of Norse creatures Kratos will face: grand, gritty and grueling. A new main weapon and new abilities retain the defining spirit of the God of War series while presenting a vision of conflict that forges new ground in the genre.
There's some really heavy stuttering though with an NVIDIA GPU. As always with more graphically intense games built for Windows and run through Proton, they need time to build up a shader cache. Once that is done, eventually Steam will have it to give out while the game downloads for your machine to sort it ahead of time. So, if you want a smooth experience, it usually pays to wait a week or so. That said, if you want to put up with the stuttering for a bit, don't let us stop you as outside of that, it seems to play quite brilliantly.
Like me, you might find that the lip-syncing voice audio is completely off though. It's possible you can fix that by adding this as a Steam launch option:
PULSE_LATENCY_MSEC=60 %command%
In my own testing, that made it match up much better but not always.
One possible way to improve day-1 performance in this and other single-player games is to use the community built  Proton-GE, which you can get easily with ProtonUp-Qt. Proton-GE has DXVK_ASYNC, which can help reduce stutter but is not recommended for multiplayer titles as it can trip up anti-cheat. In my own testing, it made God of War massively smoother. If you choose to try that out it's this launch option: DXVK_ASYNC=1 %command%
Since I'm not much of a console gamer, even though I do own multiple consoles, I completely missed this and had no idea that Christopher Judge was the voice actor for Kratos so if you'll excuse me I have some fanboying to do.
You can buy it on Humble Store and Steam.
Some you may have missed, popular articles from the last month: