Paradox Interactive are gearing up ready for the next major update to their space strategy game Stellaris. A new opt-in Beta is available for the 3.3 Unity update.
There's still plenty of work to be done to finish the update with it still in active development, however this is your time to get in early and see what's new and report any issues. Currently some new localization strings are only in English and there's some placeholders but there's a lot of new features and reworks.
Here's a breakdown of the major changes:
All means of increasing Administrative Capacity have been removed. While there are ways to reduce the Empire Sprawl generated by various sources, empires will no longer be able to completely mitigate sprawl penalties. Penalties and sprawl generation values have been significantly modified.
The Edicts Cap system has been removed. Toggled Edicts will have monthly Unity Upkeep which is modified by Empire Sprawl. Each empire has an Edicts Fund which subsidizes Edict Upkeep, reducing the amount you have to pay each month to maintain them.
Unity Ambitions and Campaigns now function like Toggled Edicts and last until cancelled with upkeep rather than costs. Known Issue: Sacrifice Edicts do not show their up-front costs. Or charge them, other than the actual sacrifices, so these two cancel each other out.
Several other systems that used to cost Influence are now paid in Unity.

Reforming government now costs Unity. The cost is based on Empire Size.
Resettling pops that previously cost Influence now costs Unity. Abandoning colonies still costs Influence.
Suppressing or Promoting factions no longer costs Influence. Known Issue: Unity costs for Faction Manipulation are not yet functioning.
Most Megastructures now cost Unity rather than Influence, with the exception of any related to travel (such as Gateways) or that provide living space (such as Habitats and Ring Worlds).

Since Factions are no longer producing Influence, a small amount of Influence is now generated by your fleet, based on Power Projection - a comparison of your fleet size and Empire Sprawl.
Leaders now cost Unity to hire rather than Energy, and have Unity upkeep.
Planetary Ascension Tiers have been added to the game. After acquiring three Ascension Perks, Unity can be spent to improve the effects generated by a planet's Designation by 25%. Costs increase with Empire Sprawl and the number of times you have performed this action. As you acquire more Ascension Perks, the maximum Ascension Tier increases, with an extra maximum bonus once all Ascension Perks have been unlocked.
To access it you need to opt into the "stellaris_test" branch, found right at the bottom of the Betas list when you go to the Properties of Stellaris on Steam.
Also, starting Monday - January 31 they're doing another Dev Clash series: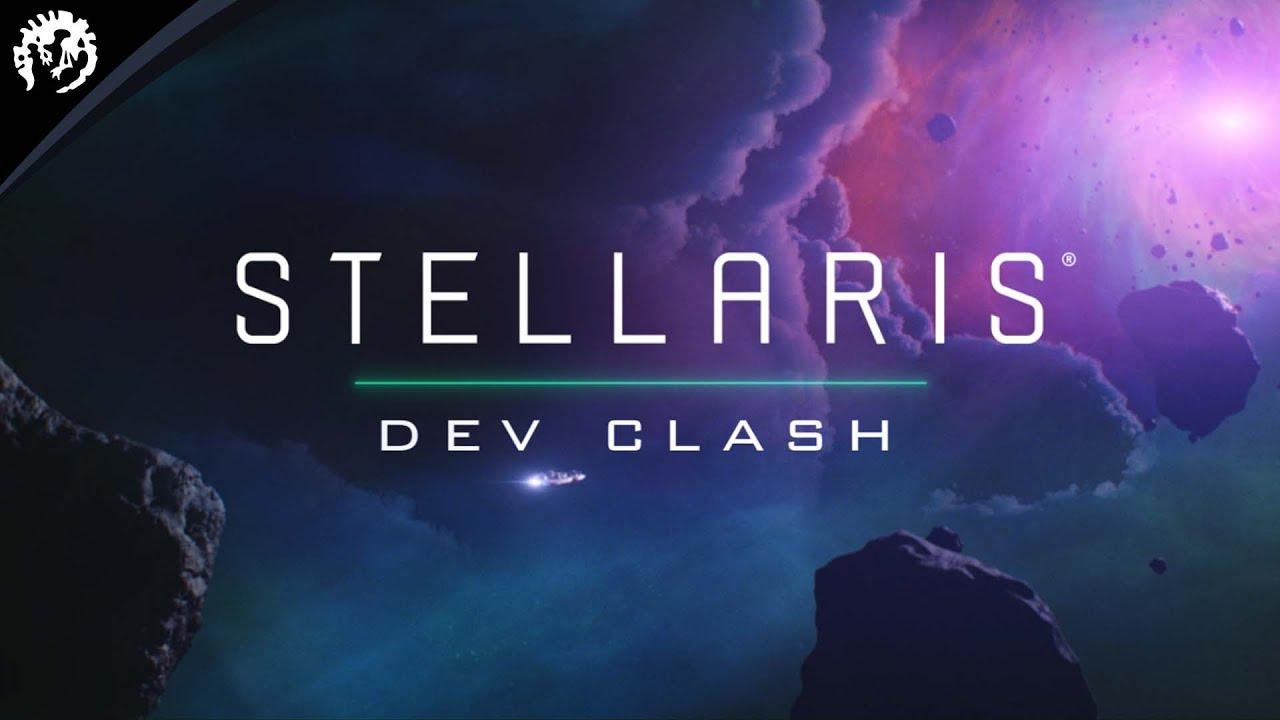 You can buy Stellaris from GOG, Humble Store and Steam.
Some you may have missed, popular articles from the last month: