A little flying-disc on the go when you get your shiny Steam Deck? Windjammers 2 is out from Dotemu and it's absolutely brilliant, although I am completely horrible at it. Note: key provided by Dare Drop.
An evolution of the 1994 Neo Geo arcade game, Windjammers 2 is a sequel decades in the making. Played with Steam Play Proton Experimental on Linux, the experience couldn't have been better - it was honestly just perfect. You face off in one-on-one matches that feels a bit like you're playing Air Hockey and it's absolutely just as manic. Nicely accessible too with easy to grasp controls but it's difficult!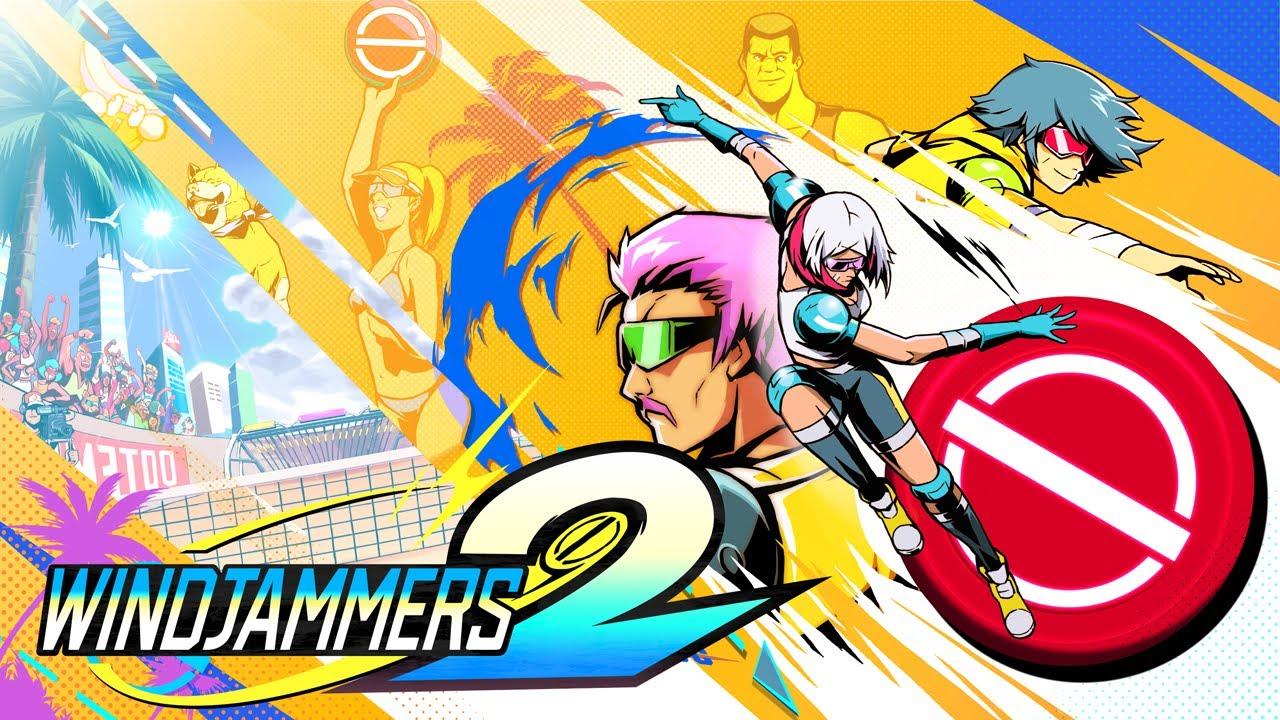 I never played the original to compare notes against but I can't imagine anyone being unhappy with how this turned out.
While it is easy enough to pick up and play, the difficulty comes in mastering the various moves you have available. Like a fighting game, there's plenty of buttons you need to remember. We're not talking about long combinations though, it still manages to keep everything on a pretty level playing field for all involved. That's part of why I particularly liked this one. It's highly competitive, easy to get into and getting good at it will really take time but it's all perfectly streamlined.
Visually it's absolutely stunning too. Vibrant cartoony visuals like something out of a Saturday morning cartoon. It fits the overall theme of the game to perfection.
Game Features:
The Spirit of a Classic: A faithful sequel channeling the lightning-quick battles and responsive action from the original Windjammers that fans fell in love with decades ago.
Hand-Drawn Throwdowns: Fluid 2D animation converts each match's intense energy and emotion into a beautiful spectacle that's a joy to both play and watch.
New Characters, Stages & Moves: New challengers, courts, and character abilities add variety and new layers of strategy onto the series' classic competitive action.
Arcade Mode: Conquer a tournament of matches against AI rivals as well as optional challenges, which reward versatile athletes able to adapt their playstyles on the fly.
Approachable Complexity: Easy to understand mechanics let players of any skill level jump into the fun, with deeply strategic play also available for the fiercest competitors.
Local and Online Multiplayer: Blaze the court with opponents around the world in ranked online play or quick matches, or take on rivals at home.
Minigames: Unwind from the competition by chucking a power disc for a canine friend in Hot Dog Distance, or smash through a volley of targets in the all-new Disc Attack.
You can buy it on Steam. There's a 10% launch discount until the end of January 27.
Some you may have missed, popular articles from the last month: