As work on Total War: WARHAMMER II from Creative Assembly winds down in favour of the upcoming Total War: WARHAMMER III, a fresh patch is available in the Linux version. This is likely one of the last patches that will be made for the popular strategy game.
Patch 1.12.1 was originally put live in the Windows version back in early November 2021, so porter Feral Interactive is quite a bit behind on bringing it to their Linux port at the end of January 2022. What's in the patch? The focus was on Cavalry, with an aim to improve their effectiveness across the board, as Creative Assembly said in the big patch notes post:
The goal of this update is to improve the effectiveness of cavalry across the board, but especially targetting issues related to being counter-charged by infantry and the underperformance of heavy cavalry.

Several battle gameplay interactions have changed to address the issues that Heavy Cavalry were suffering from. The issue itself stemmed from the interaction between Infantry counter-charging Cavalry; due to the number of entities in an Infantry unit outnumbering Cavalry entities, more attacks were being received on Cavalry than they were able to put out against the Infantry they were charging.

This lead to Cavalry actually trading very poorly against counter-charging Infantry (especially Infantry with high Armour-Piercing weapon strength). This was not intentional so we looked to tweak some interactions to reduce the damage Infantry can do in this situation, and make sure the Cavalry impact felt as strong as you would expect.
Apart from that, Feral said it also "Fixes a number of minor issues" but they did not go into specifics as usual.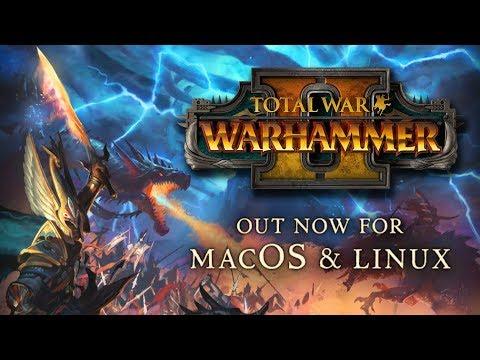 You can buy Total War: WARHAMMER II for Linux from Humble Store and Steam.
As for the upcoming port of Total War: WARHAMMER III, Feral has not replied to our various requests to see if it will have cross-platform multiplayer so we see that as a sign that it will not.
Some you may have missed, popular articles from the last month: