Rise of the Third Power is a brand new release from Stegosoft Games and DANGEN Entertainment, the same team who previously released the popular Ara Fell: Enhanced Edition.
This was first shown off back in 2017, a throwback to the SNES era of RPGs but of course built for modern audiences with plenty of up to date convenience features thrown in. That, plus a mix of designs inspired by JRPGs and more western elements too. In the game you build up a party of up to eight unique characters, with each having their own background story, ambitions, and personalities, as they embark upon a suicide mission to prevent a war and topple the Arkadyan emperor. A blend of humour, drama and tragedy await you in a 35+ hour story-focused quest as they navigate the treacherous world of Rin.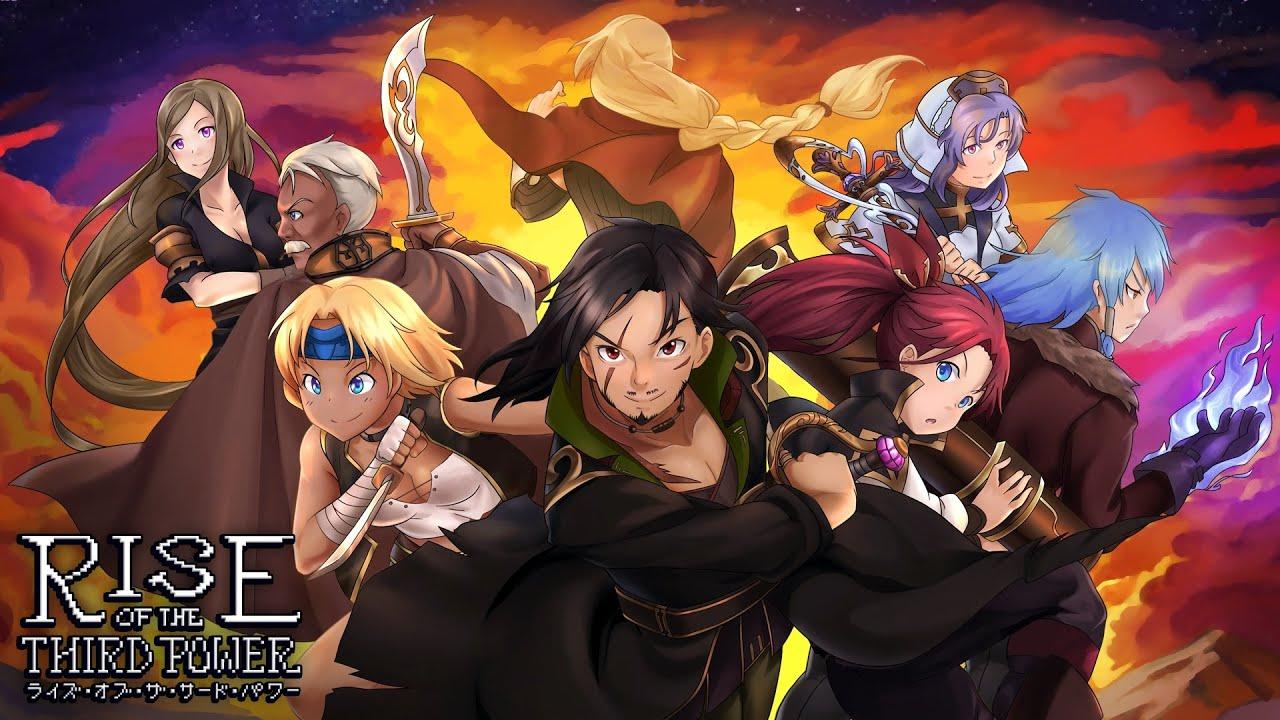 "What matters more than anything is making our games with love. We didn't think we could do that more than we did in Ara Fell, but we hope it shines through all the same in Rise of the Third Power," says Stegosoft Games.
Game Features:
STORY DRIVEN - Join a party of eight, each with their own unique ambitions, perspectives and personalities as they embark upon a suicide mission to topple the Arkadyan emperor, Dimitri Noraskov. A blend of humor, drama and tragedy await players as they navigate the treacherous world of Rin.
POLITICAL INTRIGUE - As the world of Rin recovers from the Great War, the balance of power remains badly skewed, with vacuums of power still waiting to be filled. The player's party will be both beset and aided by schemers, liars and betrayers, all while the clock ticks down to a reprise of the greatest war in human history.
CUSTOM BATTLE SYSTEM - Rise of the Third Power offers eight playable characters in a battle system built from scratch, each with their own strengths and weaknesses, all of whom are meant to participate in battle simultaneously without the need for tedious party management. Combine each character's unique powers and disadvantages, analyze the abilities of your foes, set your formation and charge into battle.
PERSISTENT EQUIPMENT - Each piece of equipment found, purchased or stolen is a permanent, unique upgrade for each character. Instead of purchasing replacements, the player purchases upgrades. No more buying that awesome helmet back in town only to stumble over a better one as treasure in a dungeon. Each character has 3 equipment slots with 8 upgrades each, with 192 to find in total. This system avoids the tedium of inventory management, while also giving the completionist something useful to hunt for.
The release arrived with day-1 native Linux support too.
Available to buy on GOG, Humble Store and Steam.
Some you may have missed, popular articles from the last month: