With 7 episodes planned in total, episode 3 for the well-reviewed Scarlet Hollow from Black Tabby Games is out now.
Even as someone who doesn't usually like playing through Visual Novel styled games, I can safely tell you this is one that manages to push through. It's genuinely interesting, with some pretty great writing and surprising events that will hook you right in. You can try it free too, since the first episode has no price attached. Pretty great artwork too overall.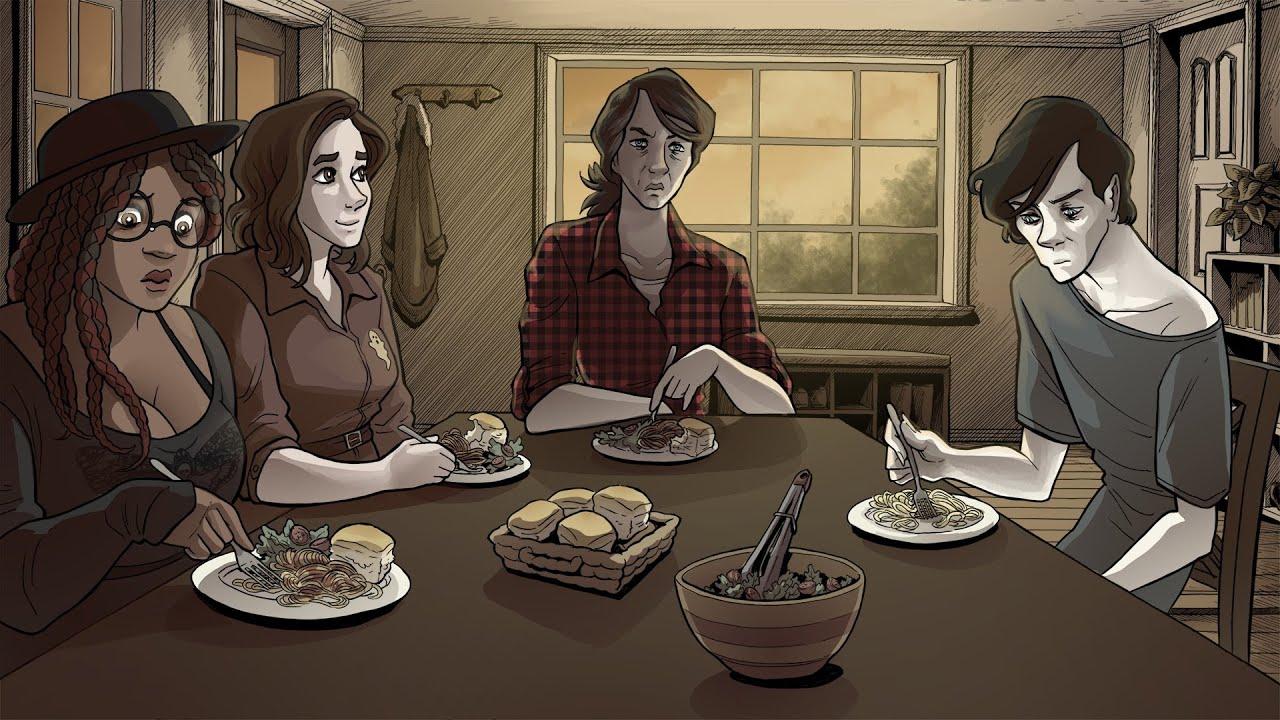 Game Features:
A heavily branching narrative where your decisions (actually) matter. The relationships you forge and the decisions you make will dramatically alter your journey.
Terrifying and funny. Charming characters and snappy dialogue flip to pulse-pounding dread and horror at a moment's notice.
Trait-based dialogue and role-playing. Scarlet Hollow's dialogue system is driven by role-playing elements that let you choose who you want to be. Are you quiet and observant? Hot and clueless? Can you talk to animals? 21 different character builds change how you interact with the world and how your story unfolds.
A dynamic relationship system that reacts to your every choice and changes how your story unfolds. People won't just like or dislike you. Become friendly rivals, bitter adversaries, best friends, or mild acquaintances with everyone in town based on how you approach the story.
No jumpscares. All of the horror in Scarlet Hollow comes from building tension and dread (and some disturbing imagery).
Original monster designs inspired by Appalachian myths and cryptids. You won't find any predictable vampires or zombies here.
Touching romance. Whether you're into goths, dads, paranormal investigators, mysterious recluses, or lo-fi beats to study and water your plants to, we've got all your bases covered.
Hundreds of meticulously hand-drawn and traditionally inked backgrounds. Every background in the game is drawn by hand and inked on massive 19x24 inch paper.
Countless immersive sprites. Each major character has dozens—and often hundreds—of hand-drawn sprites that interact with backgrounds and capture a full range of lighting, emotion, environment, and outfit changes.
Some you may have missed, popular articles from the last month: