Update 17/04/2023: a newer video is available here that goes over the current status.
---
Want to get Stardew Valley setup on the Steam Deck with mods? It's quite easy to do but there's a few steps you have to go through, here's a guide on what to do.
Unlike some games, Stardew doesn't offer up the Steam Workshop and instead uses the standalone SMAPI. The good news is that it works well on Linux too. First up, here's the usual video guide and below will be text for those that prefer to read: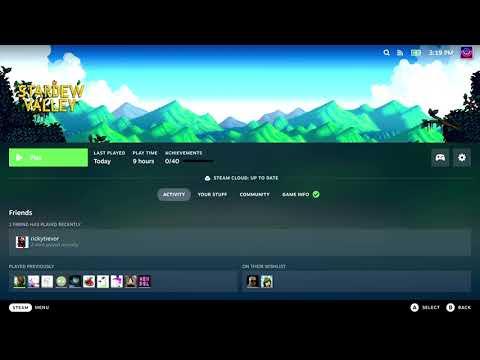 This video guide is linked in the official SMAPI Wiki.
Text guide:
Load up a web browser and head to the SMAPI website, then hit the big download button.
Extract the archive and load up your Downloads folder in the Dolphin file manager.
Open the Konsole terminal application, and drag the "install on Linux.sh" file into the Konsole window. Follow the onscreen instructions.
You can find mods on NexusMods, although you need to be registered and logged in to download.
Pick a mod, download it and then place the mod folder extracted from the archive download into your Mods folder in the Stardew Valley install folder. You can find the installed folder by right clicking the game in Steam, going to Properties, Local Files and clicking Browse Local Files.
Disable the SMAPI terminal, otherwise the game will not display properly in Gaming Mode (the main Deck UI). Do this by installing any text editor in the Discover Software Centre. In your Stardew installed folder, look for the file named "StardewValley" (with no extension) and open it up. Adjust where it says SKIP_TERMINAL=false to SKIP_TERMINAL=true and save.
Done.
You can buy Stardew Valley for Steam Deck on Humble Store and Steam.
Some you may have missed, popular articles from the last month: