AMD has today revealed AMD FidelityFX Super Resolution 2.0, the next-generation version of their impressive spatial upscaling tech that can really help improve performance.
For those who don't use it and are confused: the whole idea is that it produces high-resolution outputs from lower resolution inputs. It's one way to get good performance at 4K for example, for games that are a bit too resource intensive. It can work with many resolutions and the Steam Deck has FSR built-in.
There's limitations of course, and AMD explained these examples for FSR 1.0:
FSR 1.0 requires a high quality anti-aliased source image, which is not always available without making further changes to code and/or the engine.
Upscaling quality is unavoidably a function of the source resolution input. So with a low resolution source, there is just not enough information with a spatial upscaler for thin detail.
Bring on FSR 2.0 then! Which continues to be open source.
"FSR 2.0 is the result of years of research from AMD, and is developed from the ground up. It uses cutting-edge temporal algorithms to reconstruct fine geometric and texture detail in the upscaled image, along with high-quality anti-aliasing."
Some of what's new in FSR 2.0 include:
Delivers similar or better than native image quality using temporal data.
Includes high-quality anti-aliasing.
Higher image quality than FSR 1.0 at all quality presets/resolutions.
Does not require dedicated Machine Learning (ML) hardware.
Boosts framerates in supported games across a wide range of products and platforms, both AMD and select competitors.
It will continue to work across all vendors too so NVIDIA and Intel will also benefit from this. Since it's open source, any developer can just pick it up and use it.
FSR 2.0 temporal upscaling uses frame color, depth, and motion vectors in the rendering pipeline and leverages information from past frames to create very high-quality upscaled output and it also includes optimized high-quality anti-aliasing. Spatial upscaling solutions like FSR 1.0 use data from the current frame to create the upscaled output and rely on the separate anti-aliasing incorporated into a game's rendering pipeline. Because of these differences, FidelityFX Super Resolution 2.0 delivers significantly higher image quality than FSR 1.0 at all quality mode presets and screen resolutions.
An example AMD included was DEATHLOOP which is adding support for it: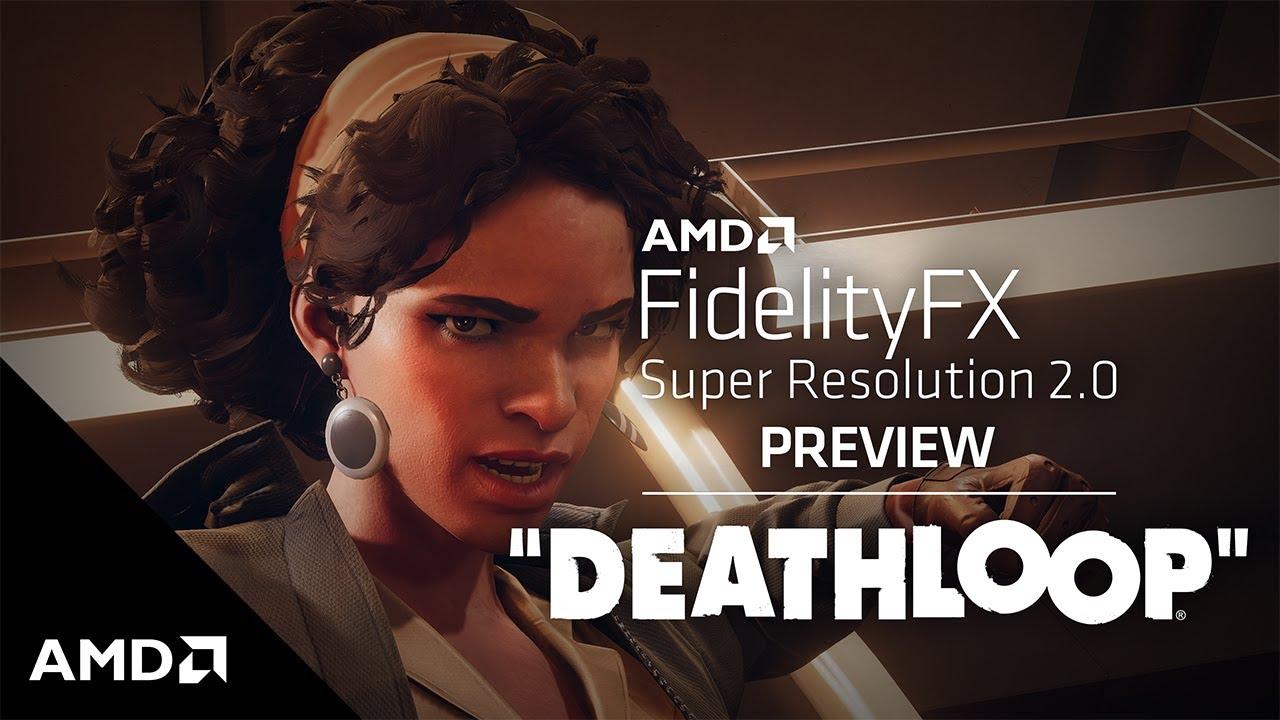 When will it actually be available? They're not saying other than a vague "Q2 2022". They will be attending GDC though next week to give a talk on it.
Some you may have missed, popular articles from the last month: