Update: many months later, I was clearly right and they actually fixed it.
---
CD PROJEKT RED recently released another major patch for Cyberpunk 2077. Curiously, they added a dedicated Steam Deck preset in the graphics options.
Nice to see they're paying attention and tweaking things like they said they would be. However, I'm not sure what they're trying to achieve with this new option. Checking between the various presets available, the new Steam Deck option is exactly the same as the Ultra setting. It seems broken and doesn't do anything, or it wasn't supposed to be live right now but no matter the case, it's really not right. Doing a benchmark on the Steam Deck with the setting gives an overall sub-30FPS. If you reload the game with Steam Deck set in the settings, it just goes back to Ultra as the preset too.
To show it clearly here's the Steam Deck setting, followed by Medium and the difference is striking: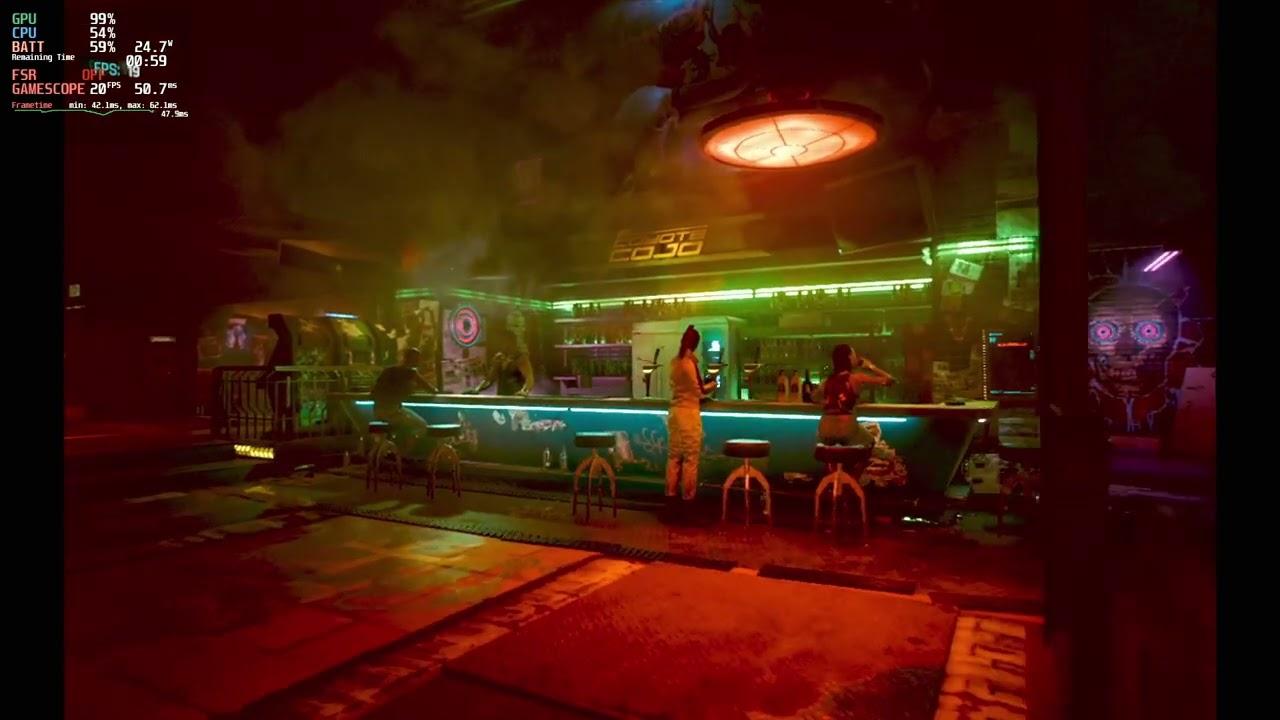 Of course this was tested and verified across multiple runs, quitting the game between preset changes and such to ensure it was actually fully set. It's just broken, perhaps a copy and paste error.
Hopefully CDPR will take another look and actually set it correctly, as there's simply no way this is what it's supposed to be. For now, it's something to keep in mind.
New Update: After some more fun investigating, the Steam Deck preset definitely doesn't work right. By itself, it sets High+Ultra but it's more than that.
Going from Medium to Steam Deck and running the benchmark, it gave a higher performance than my video.
Reloading the game, it then says it's preset to Ultra. So I set it to Steam Deck again and run benchmark to see really low performance. Then I set it to Low, go back to the menu, then back in and set again to Steam Deck and run then benchmark again, and it's the best performance I've seen yet.
Cyberpunk seems to grab onto what preset you had last for Steam Deck, and any restart when you've set to Steam Deck seems to jack it back up to Ultra. So, the Steam Deck preset is definitely broken which is why other videos may show a different performance or visuals.
Low: 46.31 average FPS
Swapping Low to Steam Deck: 46.26 average FPS
Medium: 36.72 average FPS
Swapping Medium to Steam Deck: 36.30 average FPS
High: 28.39 average FPS
Swapping High to Steam Deck: 28.11 average FPS
Go back to even just the menu after going through the presets and setting Steam Deck, then back into the benchmark: 22.07 average FPS as it seems to default Steam Deck preset to High+Ultra. Saw the same behaviour on desktop too.
Some you may have missed, popular articles from the last month: