With GDC ongoing, there's lots of info flying out from developers and hardware vendors and now AMD has given talks and more detail on FidelityFX Super Resolution 2.0. If you need a quick primer, see our original post from the initial announcement.
One of the main things is that it might be more difficult to integrate for developers. It requires developers provide it with more data points but AMD say it will be easier to integrate with games that "already have a temporal upscaling rendering path". They estimate if that rendering path exists it could be "as little as a few days" to integrate FSR 2.0.
Along with some updated screenshots they gave out a trickle of new info. Here's one of the new comparison shots, click it to enlarge it (warning - large file size):
It will support various quality modes just like FSR 1.0, here's what they've changed to for FSR 2.0:
FSR 2.0
Quality Mode
Description
Scale factor
Input
resolution
Output
resolution
Quality
"Quality" mode provides similar or better than native image quality with a projected significant performance gain.

1.5x per dimension

(2.25x area scale)
(67% screen resolution)
1280 x 720
1706 x 960
2293 x 960
2560 x 1440
1920 x 1080
2560 x 1440
3440 x 1440
3840 x 2160
Balanced
"Balanced" mode offers an ideal compromise between image quality and projected performance gains.

1.7x per dimension

(2.89x area scale)
(59% screen resolution)
1129 x 635
1506 x 847
2024 x 847
2259 x 1270
1920 x 1080
2560 x 1440
3440 x 1440
3840 x 2160
Performance

"Performance" mode provides image quality similar to native image quality with a projected major performance gain.

2.0x per dimension

(4x area scale)
(50% screen resolution)
960 x 540
1280 x 720
1720 x 720
1920 x 1080
1920 x 1080
2560 x 1440
3440 x 1440
3840 x 2160
As for hardware support, as they already announced it continues to be cross-vendor and cross-platform too. Since it's now an "advanced temporal upscaling solution" it will be a little more demanding to use.
Here's what they suggest as a starting-level (minimum) for FSR 2.0, which may change over time:
Target Upscaling Resolution
AMD Graphics Cards
NVIDIA® Graphics Cards
4K

Radeon™ RX 6700 XT​
Radeon™ RX 5700​
(And above)

GeForce RTX™ 3070​
GeForce RTX™ 2070​
(And above)

1440P

Radeon™ RX 6600​
Radeon™ RX 5600​
Radeon™ RX Vega Series​
(And above)

GeForce RTX™ 3060​
GeForce RTX™ 2060 ​
GeForce® GTX 1080
(And above)

1080P

Radeon™ RX 6500 XT​
Radeon™ RX 590​
(And above)

GeForce® GTX 16 Series​
GeForce® GTX 1070​
(And above)
No release date has yet been set but games will start appearing with FSR 2.0 in "Q2 2022" and sometime around then it will see the wider open-source release of FSR 2.0 for everyone.
See their full talk about FSR 2.0 below: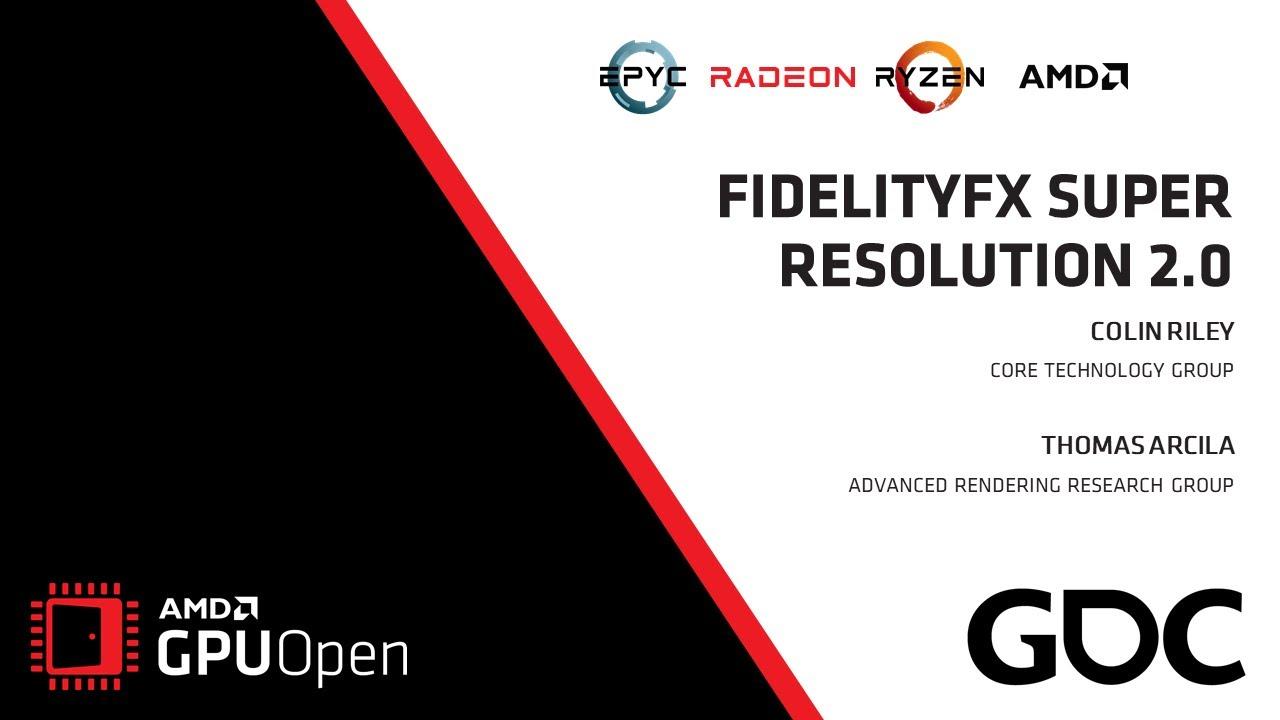 Some you may have missed, popular articles from the last month: