After a successful crowdfunding campaign a while ago, Dungeon Alchemist is now available on Steam. Not a game though, however, instead it's a special tool for creators to make really fancy looking maps to use elsewhere.
"Ever felt uninspired, technically challenged or just bored when creating your game maps? Dungeon Alchemist is AI-powered Fantasy Game Mapmaking Software that enables you to make high-quality content fast! Simply pick a theme, start drawing, and Dungeon Alchemist creates high-quality maps you can print, share, or use in your favourite Virtual Tabletop Application. It uses an AI algorithm to place walls, floors, objects and lighting, so you can focus on being creative."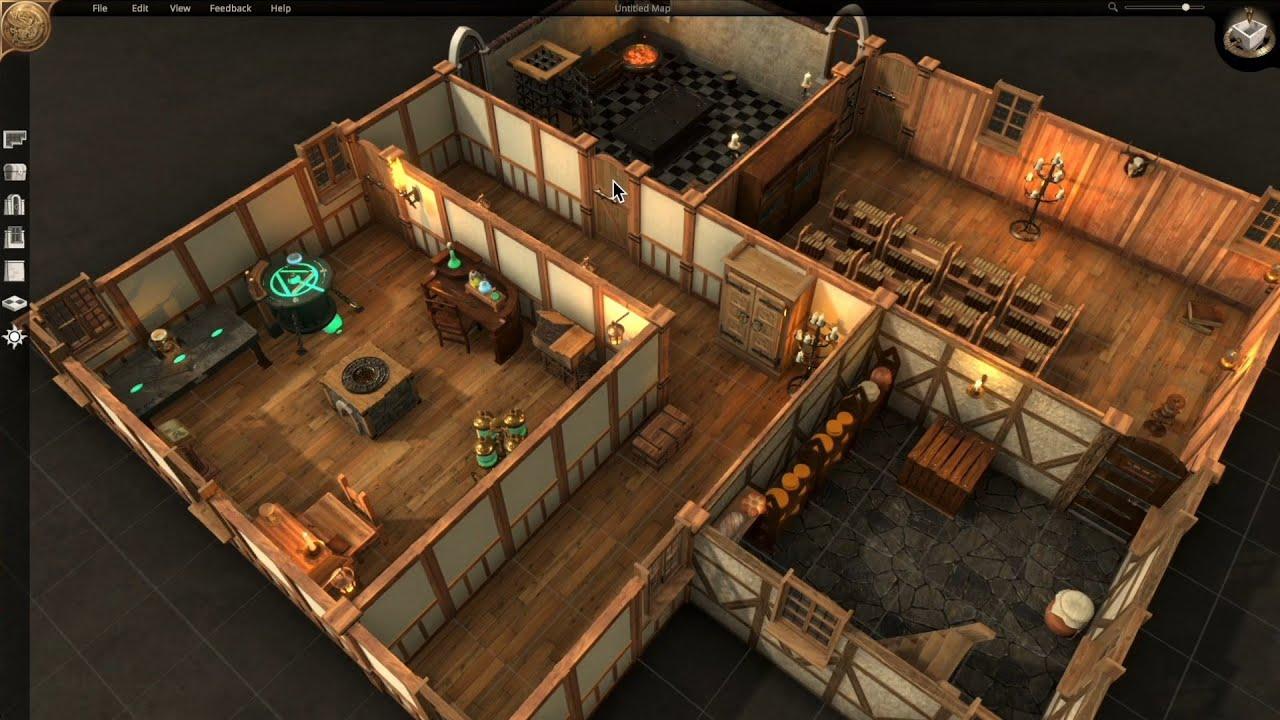 This is a tool for RPG fans who like to create things, and have them printed out to play like some sort of a pen and paper tabletop RPG. Not only that though, it also supports some popular VTT programs too so you can create and import your projects into them and play them there.
Feature Highlight:
An easy-to-use, intuitive interface that allows you to create high-quality maps, fast!
An ever-growing list of themes and rooms that can be instantly generated
A vast library of thousands of objects to be used in your maps
Tools that allow you to manipulate almost anything you create
Straightforward options to swap out floors, walls, windows, and doors on the fly
Realtime 3D terrain manipulation: raise or lower terrain, draw paths and rivers and explore mountains, canyons, hills, islands, ...
Export options that instantly create a map ready for print or to be imported seamlessly in your favourite VTT
Adjustable light settings
It's in Early Access and they estimate it shall remain there for about half a year.
Some you may have missed, popular articles from the last month: