DDraceNetwork, a free and open source online co-op platformer now has Vulkan API integrated as of the latest update. Starting off life as a simple mod for Teeworlds, nowadays it's a popular standalone multiplayer platformer that can be quite the challenge.
Seems it's remaining somewhat popular too, especially with the Steam release, which sees over 2,000 players online at a time every day. Might not sound like a lot but it's more than the likes of some much more well-known indie and AAA titles, so it is pretty impressive.
Main improvements in the latest version:
[Client] New Vulkan graphics renderer for more FPS (enable in Graphics Settings)
[Client] Improved demo renderer performance
[Client] New players join Tutorial servers by default
[Client] Replace browser icons with font icons
[Editor] Quad knife tool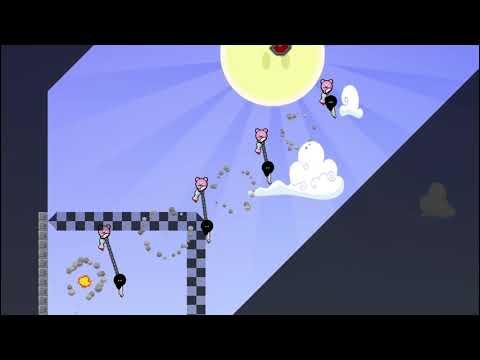 Available free on Steam and the official site.
Some you may have missed, popular articles from the last month: