Something happened to me recently while playing the Steam Deck that I felt the need to share with you.
The Steam Deck may be a modern device but it's been giving me a very heavy dose of nostalgia recently. No, it's not because it's a great machine for emulation, which I've done very little of so far because so many amazing modern games work but for something totally different.
Here's something it reminds me of: I grew up with the likes of the Game Boy. In fact, I originally had the Game Boy Pocket, the one you could see through the case and get a look at the insides. I used to stay up far too late playing Pokémon Yellow, with one of those terrible bulky light and magnifier attachments which had quite a bit of weight to it with the batteries inside. To me, the Steam Deck is bringing back memories of that. As weird as it might be to say from a modern device, the injection of nostalgia I've been getting has been quite wonderful.
Another favourite of mine was the Sega Mega Drive, also known as the Genesis. Another I stayed up late with playing through various versions of Sonic, Gunstar Heroes, Altered Beast and a great many more. Ah, the days of grabbing a box that contained more than one game on the cartridge — what an exciting time that was to be alive.
In my recent two month video (and touched on with the long chat between myself and YouTubers Jason, Gardiner and Nick), I mentioned how the Steam Deck freed me from my desk and how I enjoyed taking the Steam Deck to my sofa to chill-out with but it's a lot more than that.
The suspend feature, and how smooth it is, has become a true life saver. Slightly hyperbolic of course, this isn't life or death, but a fantastic bit of convenience. Being able to get a quick 20 or 30 minutes here and there between things, to just tap the power button and come back to the exact same spot later with hardly any battery drain is pure joy.
All these feelings of nostalgia just suddenly came rushing in recently, as I sat in bed tucked up with my Steam Deck one night playing games, I truly realised how far we've come with the tech and it's simply incredible. What Valve has done here is give us a device we can play our favourites from early console generations to some of the latest AAA games.
It's such a nerdy device but even so, I really hope it gains mass appeal for how versatile it is.
A brilliant comment I saw on one of my previous videos said to the effect of: it's my glass slipper that fits. That felt like a pretty fun comparison and I love it.
If you wish to hear me talk about this on video with the soothing visuals of the classic Gunstar Heroes played on a Steam Deck with RetroArch, check it below: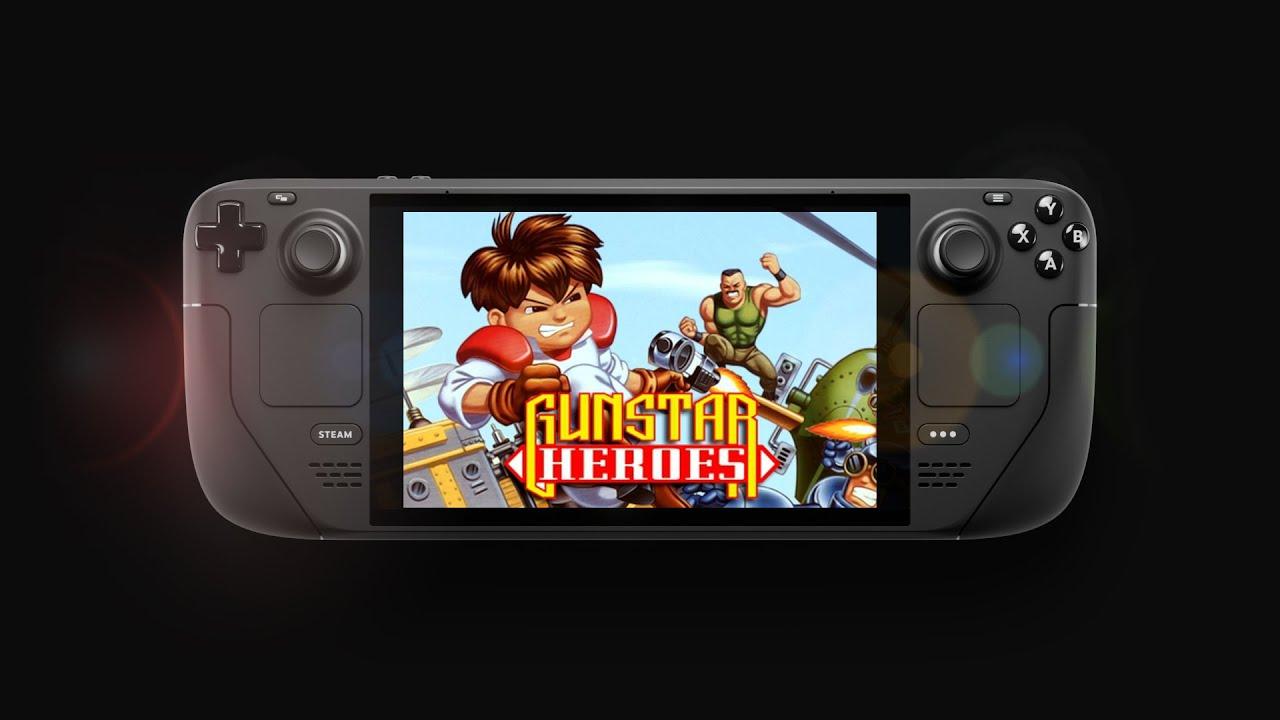 ICYMI - Valve are now ramping up production, some emails will go out twice a week.
Some you may have missed, popular articles from the last month: