It's been a little while since we heard progress on Monado, the free and open source XR (VR / AR) runtime for Linux but it has been progressing nicely with a big new feature added. Developer Mateo de Mayo had a six-month internship at Collabora, and decided to do a write up on this exciting enhancement for Monado.
Pretty tech-heavy stuff here, and not something for regular consumers to read through and think "ah yes, I understood all that". The basic gist is that Monado, on Linux, can now support XR devices that have cameras and an IMU (Inertial measurement unit) to provide 6DoF (inside-out) tracking utilizing other open source projects like Kimera-VIO, ORB-SLAM3, and Basalt.
Check out their example video in action, the video shows "an OpenXR application (bottom right), running on Monado, using a RealSense D455 as the data source (top left) and Basalt as the SLAM backend (top right)":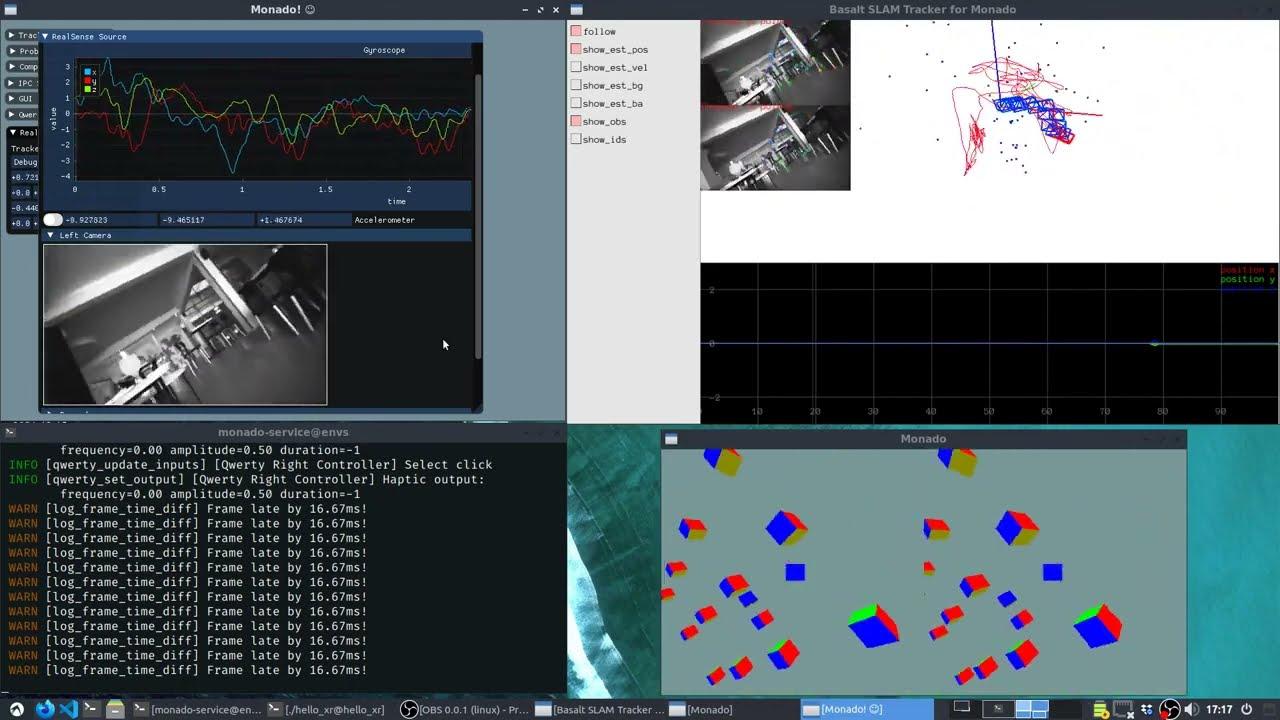 Collabora also continue hiring, so if you're after a job in open source and this kind of thing sounds like fun maybe it's time to send them your details.
Some you may have missed, popular articles from the last month: