Do you love programming? How about real-time strategy games? Check out the new Native Linux release of Screeps: Arena. This is the second game in the series, with the first being Screeps: World that was released back in 2016 and gained a positive rating (and still has players too).
While Screeps: World was a persistent MMO, Screeps: Arena brings things down to be more like a traditional RTS that might end up appealing to a much wider variety of players. It's online only and PvP, where your scripts fight off against others autonomously. Actually sounds quite fun, if you enjoying writing a few lines first.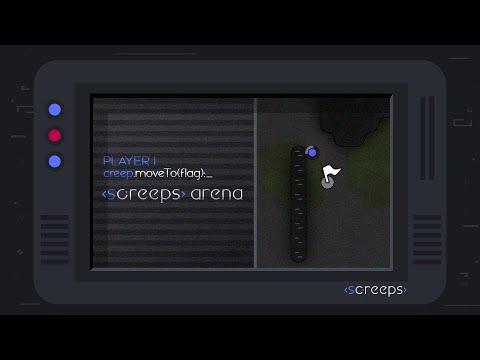 Some of the features available include:
All aspects of an RTS game: gathering resources, base building, creating and upgrading units.
You don't control your units directly, you play by writing full-fledged JavaScript that runs on game servers.
Other languages are supported via WebAssembly: C/C++, Rust, TypeScript, Go, C#, F#, Kotlin, Swift, D, Pascal, Zig, the list is growing.
Your code is executed autonomously while fighting other players' code during series of short fast-paced 1x1 matchups.
The system will match equal opponents based on your arena rating that changes with every rating game.
You can find an equal opponent instantly 24/7 even if no other players are online, since their saved code is used instead.
Different "arenas" (multiplayer game modes) each with its own rules set and goals covering many aspects of a strategy game.
Only basic programming skills are required. However, if you are a pro developer, now is the chance to put your skills to the limit!
We will introduce new arenas every season so that you always have to write new code for different challenges.
Earn daily fame, gain resources and craft items to unlock more content during the season.
Play with friends and design your own challenges and arenas.
You can buy it on Steam in Early Access, there's also a demo available.
Some you may have missed, popular articles from the last month: