Paradox and Double Eleven have announced the Prison Architect: Gangs expansion, along with the free Kite update. Here's what to expect from it.
I don't think this exactly needs much of an explanation does it? I think we all know what a gang is huh? Inmates will now form up, with different groups having their own personality and reputation inside your prison. As gangs grow and flex their power, things might get a little bit heated. Thankfully, you get a few new tricks to deal with them too.
Gangs DLC Features:
Meet the gang: Gangs form and grow by gang members arriving by in-take or by recruitment. Each gang has its own personality and traits, and will naturally be drawn to recruiting prisoners with the same specific attributes.
Boiling Point: Now you can measure your inmates and your prison's "temperature". As gangs grow and begin to flex their strength, the 'danger temperature' of your prison will rise. Thanks to the 'Boiling point' UI, you get a detailed overview of what's affecting the life of your inmates, allowing you to act swiftly, keeping them happy, and preventing irrepressible riots.
Reform and release: Gang members are now allowed to leave their crew, help them come clean by removing their tattoos and enrolling them in the Gang Rehabilitation Program.
New rooms: Use the Tattoo Removal Room to remove gangs' tattoos, or have gang members train in the Fight Club Room, turning their destructive energy into fighting in a controlled environment.
Crooked guards: Gangs may coerce guards into smuggling contraband or accepting bribes. You can vet guards during the hiring process (Bureaucracy) as well as recruit C.I.s to identify guards that have turned.
Their brief and not very useful announcement trailer is below: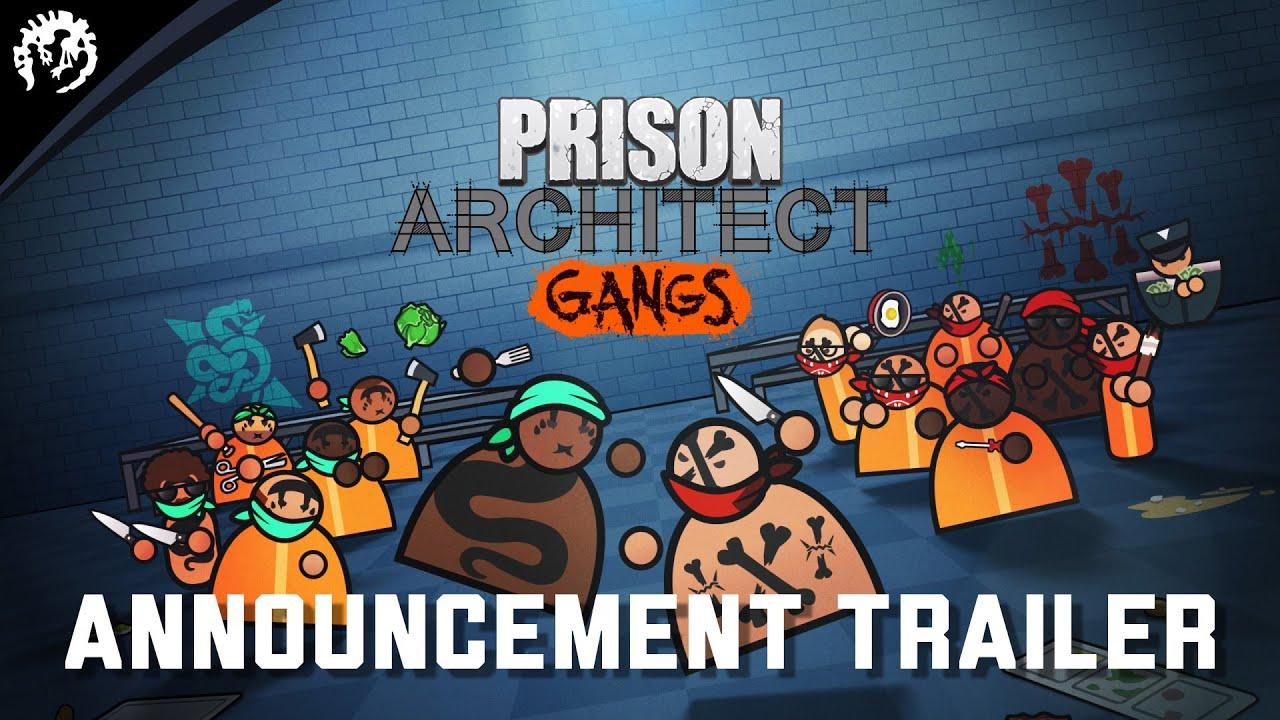 From the press release: "Gangs introduces a whole slew of creative challenges for Wardens to overcome. While it sounds intimidating, the Gangs expansion keeps things fun and light-hearted for our players," says Gaz Wright, Game Director on Prison Architect at Double Eleven. "We designed the reformation features to feel authentic while giving wardens clever options to handle gangs and increase their population's happiness. Gangs expands Prison Architect's management gameplay and adds enjoyable new mechanics, offering players a fuller and more fun gaming experience."
Due to release "soon" but no actual date given yet.
The free Kite expansion releasing at the same time will add in more wardens, guard dogs, room sizes, prison capacity options, improvements to the game menus and tweaks to other mechanics.
You can buy Prison Architect from GOG, Humble Store and Steam.
Some you may have missed, popular articles from the last month: