Vampire Survivors has basically reignited the horde shooter genre now right? Developer 8BitSkull (Fates of Ort) has announced their next game with Void Scrappers.
They said it is inspired by Vampire Survivors but clearly they're going their own way with it. This isn't just another auto-attacking horde shooter, they've blasted off into space like Gunlocked. However, unlike Gunlocked this isn't a vertical scrolling-shooter as it gives you a proper arena to fly around in.
"Blast hordes of alien ships into junk. Collect the scrap to upgrade your ship into an unstoppable force of destruction. Unlock new characters and weapons and upgrade your stats between runs.
Collect scrap dropped by your defeated enemies. Use it to upgrade your ship until it becomes unstoppable. Fight and destroy bosses and grab the weapons they drop. Blast hordes of aliens with various projectiles, explosions and kinetic orbitals. Unlock new characters with unique abilities and new weapon and upgrade types. Permanently upgrade your ship stats in between runs."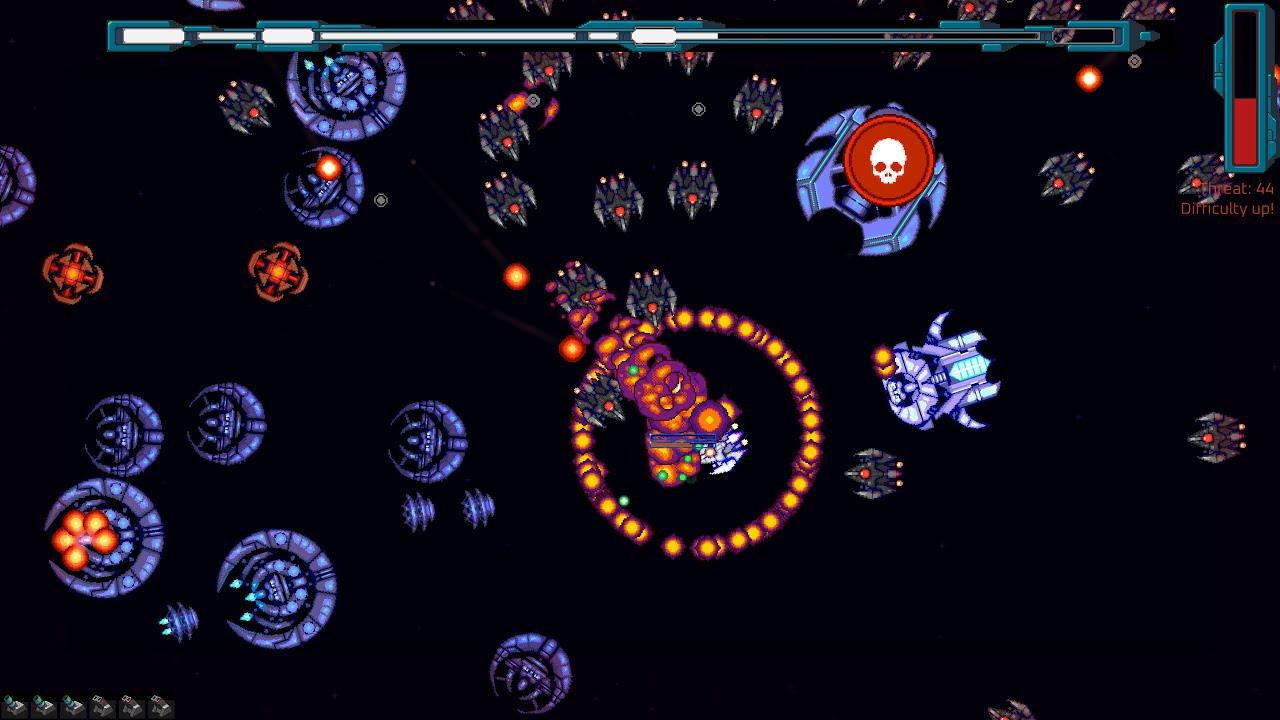 Just like their previous game Fates of Ort, they do plan full Native Linux support.
You can follow it on Steam.
Some you may have missed, popular articles from the last month: