Making a thoroughly difficult yet great strategy game even better, Into the Breach: Advanced Edition is out now for all owners as a free upgrade. If you love turn-based strategy games, you owe it to yourself to pick this one up. I both dread and love it, since it sucks away so much time as I just want another run through when I fail and then it's 2AM.
From the makers of FTL, you help the remnants of human civilization who are being threatened by massive creatures digging their way up through the earth. There's also a little bit of time-travel involved.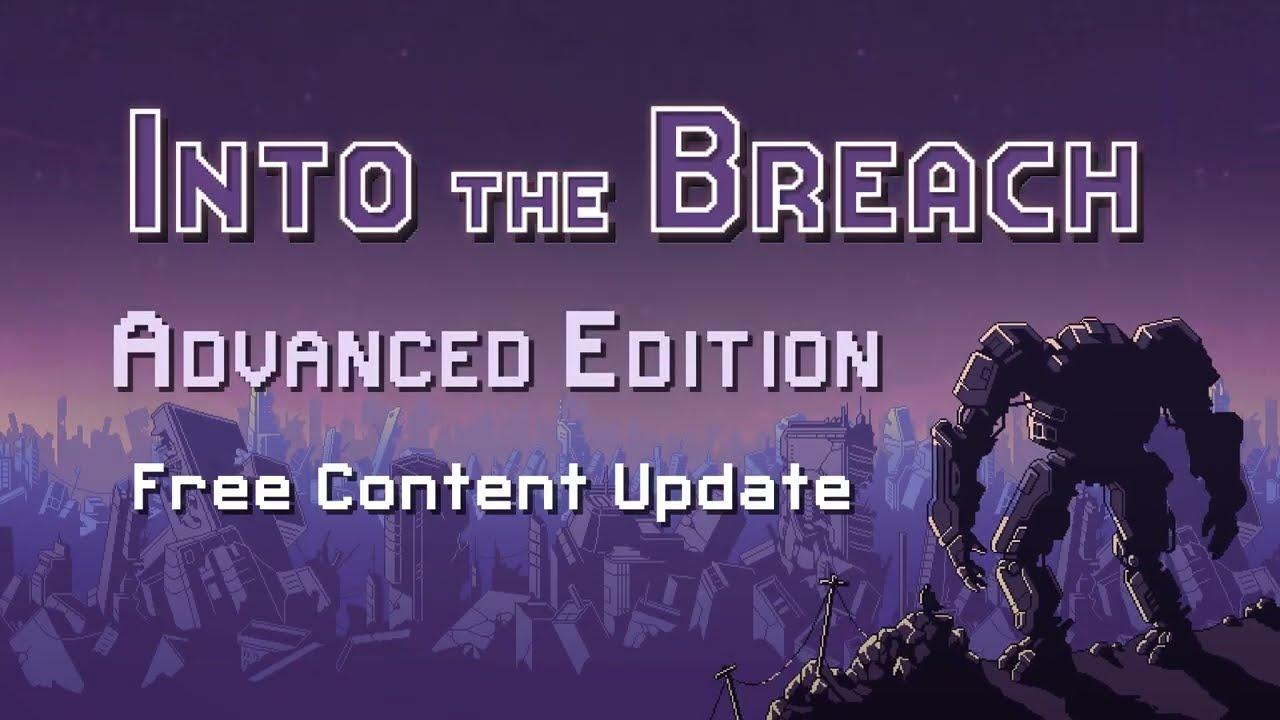 Here's the main bits of what's new:
5 New squads & 15 new squad achievements!
7 new Vek, 3 new Psions, & 10 new boss battles!
12 new missions & 3 new bonus mission goals!
4 New pilots & 10 new random pilot abilities!
39 New weapons & equipment!
2 new music tracks from composer Ben Prunty!
Even more challenging difficulty mode, Unfair Mode!
7 New Languages! (Arabic, Thai, Swedish, Korean, Traditional Chinese, Turkish, and Latin American Spanish)

Other Changes

Optional Content Toggles - All of the new content (enemies, pilot skills, etc) other than balance changes are possible to turn off if you would like the base-game content experience.
Weapon reactor usage reduced - We wanted to encourage players to immediately try out equipment they find, so we reduced the reactor power to equip most gear.
Store Changes - Since you can now instantly equip most weapons without needing an additional reactor core, the reputation cost to purchase weapons has increased by 1 and the store options are limited in the first 2 islands.
New weapon mechanic: KO effects - Certain weapons will trigger an additional effect if the primary target is killed by the attack.
New tile mechanic: Cracking - Certain weapons will cause the ground to crack. If the tile is damaged again, it will shatter, destroying the tile and anything standing on it!
New status effect: Boost - This will increase the next attack's damage by 1. Highly effective for AoE attacks!
Unlocking Squads with Coins Change - The cost of unlocking squads with coins has been reduced to account for the extra squads.
That's a huge upgrade, especially surprising that it's free when many others would put it into a DLC. Subset Games certainly treat their players well, as they did a similar upgrade for FTL years ago.
Buy Into the Breach from Humble Store, GOG and Steam.
Some you may have missed, popular articles from the last month: