Have the need for speed and love a good retro first-person shooter? DIMENSIONAL SLAUGHTER is what you should take a look at.
The developer calls it a "movement shooter" that has taken " the best parts of what makes both modern and retro shooters such as DOOM ETERNAL and QUAKE fun, then sticks them in a blender with fast paced Rogue-Like progression and Perma-Death, leaving for an even more intense experience with absolutely NO space for filler". I know that description will certainly pull in a few eyes. There's also "no intrusive story", it's all about the gibs.
It seems to do a few curious things like sending you through different dimensions with different enemies, and a unique weapon for each area. In a way, the way you progress sounds perhaps a bit like Risk of Rain 2 but the order of the areas you go is randomized. Why is it a movement shooter then? Well, everything is fast as hell and ammunition is a reward for moving around so you have to stay on your toes.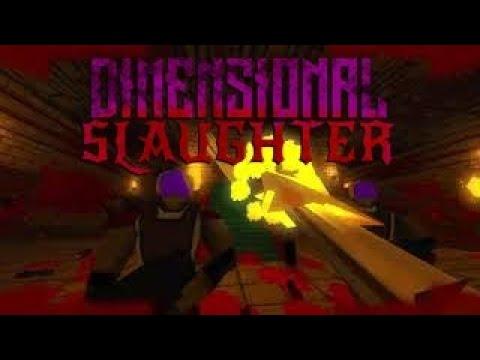 It's definitely not the prettiest around but I'm sure the action will make plenty of FPS fans happy.
The system requirements are mildly amusing too noting it needs "Sound Card: LOUDEST POSSIBLE DAMMIT", and on the macOS side "Additional Notes: shouldn't have bought a mac" — ouch.
You can follow it on Steam.
Some you may have missed, popular articles from the last month: