Do you want to play the classic Diablo RPG? Well, not only does GOG have it and the Hellfire expansion but the Native Linux devilutionX game engine can make it even better. Here's how to get it working on Steam Deck (and Linux desktop!).
Why would you want to use devilutionX? Well, it's constantly updated to improve playing Diablo for modern platforms! It just keeps on getting better. Many advanced features like high FPS support, more resolution support, skippable movies, quick casting, better multiplayer, UI improvements, better saved games and the list goes on.
How to:
First of all, you're going to want to install the Heroic Games Launcher as that makes managing games from GOG really easy. You can get it easily as a Flatpak from Flathub, and on the Steam Deck from the Discover app.
Sign into GOG with Heroic and download Diablo.
Next up, download the AppImage from the devilutionX GitHub releases page.
Make the AppImage executable. Right click -> Properties -> Permissions -> Tick the "Is executable" box.
Move the AppImage into the folder where Diablo is installed.
That's it, now it will run via the AppImage and detect the content properly and work. However you can also add it to Steam, to launch it directly there.
How to add to Steam:
In your Steam Library, go to the top menu where it says Games -> Add a Non-Steam game.
Find where you installed Diablo and select All Files from the bottom of the file picker.
Select the devilutionX AppImage and add it.
Done! Now you can launch it from Steam and it works on Steam Deck in Gaming Mode nicely too.
Now here's all that in video form to give you a walkthrough and a quick bit of gameplay just to show it working: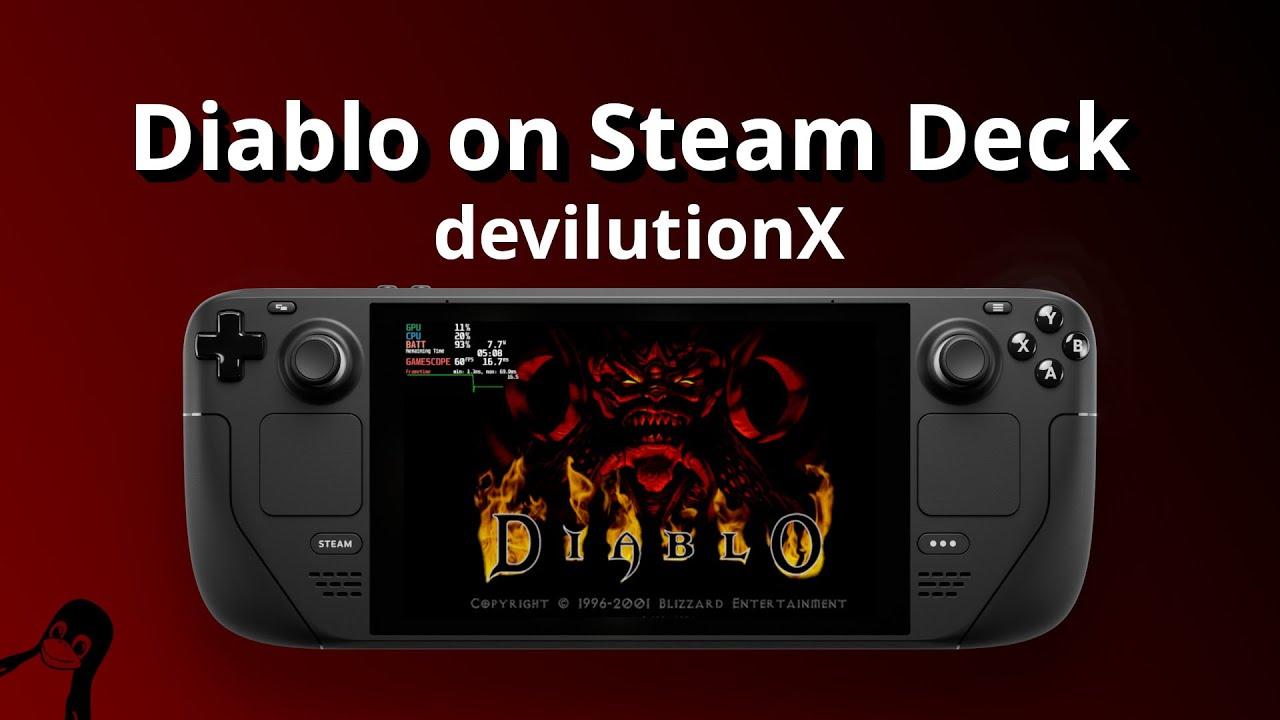 As for devilutionX, it's had a few massive upgrades recently that massively improved gamepad support, updated translations, improved game stability, added a new settings menu, improved multiplayer and so much more. It's really coming along nicely.
Remember you need to own Diablo, buy it from GOG.
Some you may have missed, popular articles from the last month: