Frick, Inc. is an amusing game with a name that's slightly silly because it's fricking frustrating too. The developer, Kenney, has made it free to grab on itch.io for 24 hours.
In the game you control a little vehicle and have to move it around a small course. However, the controls are what make it interesting. Instead of using traditional mouse, keyboard or gamepad — you have to flick buttons and switches on the screen to direct the vehicle around. It can be surprisingly challenging and a good bit of fun. Each vehicle has a different controls setup too, meaning you need to keep learning. It's a little gem.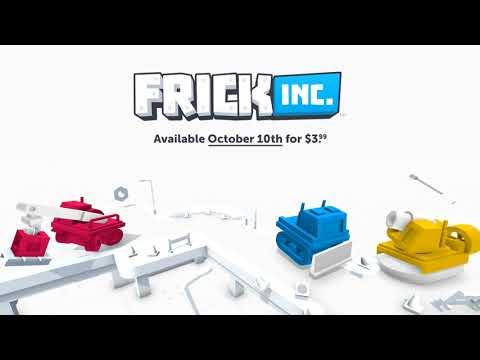 Game Features:
Easy to learn, hard to master – You'll be switching between trucks (and control methods) in 40 levels to perform various tasks.
Extra challenge in each level – Each of the levels contains an extra challenge, only for those daring enough to go the extra mile.
Includes game assets – Ready to get into game development? Use the included 3D models to create your own game inspired by Frick, Inc.
Get it free on itch.io for 24 hours.
Some you may have missed, popular articles from the last month: