SD GUNDAM BATTLE ALLIANCE is a brand new release from ARTDINK and Bandai Namco Entertainment. The good news is that it works out of the box at release on Steam Deck and Linux desktop. Battle Alliance is pretty much a hack and slash, blended together with some Anime visual novel story elements in between missions. Available to play solo or online with up to 2 others.
Unlike a lot of releases, there's no issues with movie playback here it all just works. For the Steam Deck specifically, the only quirk I noticed was needing to manually bring up the on-screen keyboard but apart from that it worked pretty great out of the box with all the defaults.
Some Steam Deck footage: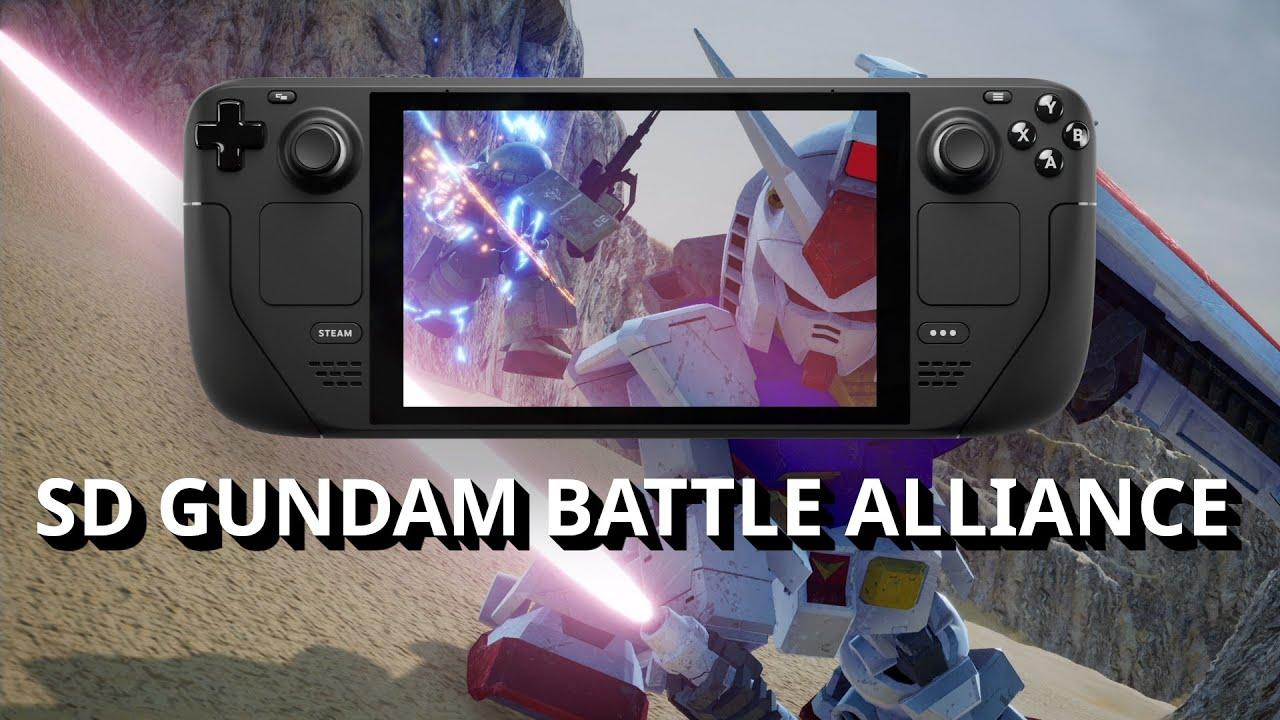 I've also tested it working just fine on my Fedora Linux desktop too where it runs very well.
So far it seems users on Steam are pretty mixed on it. As a huge Gundam fan, I'm not entirely sure what I think of it either. SD GUNDAM BATTLE ALLIANCE is a clear fan-service game but that's not a bad thing. The developer has put in a lot of work and attention to detail in it for Gundam fans, with plenty of different mobile suits available to unlock and upgrade but it does feel a bit lacking overall — mainly the combat, which is quite a basic hack and slash. The environment art is somewhat dull for a 2022 release too.
That said, I'm actually enjoying it a lot, mostly because I am a big fan of the various Gundam universes and stories. Stomping around as a few of my favourite machines and blasting away others is still pretty entertaining.
You can buy it on Humble Store and Steam.
Some you may have missed, popular articles from the last month: