The Wandering Village from Stray Fawn Studio, a game about building a village on the back of a massive moving creature has just entered Early Access with Native Linux support. Note: key provided by the developer.
I'm not going to hold back on you for this one and just jump straight to the point — this is without a doubt one of my favourites of this year. Something about it just feels slightly magical. City and village builders are a pretty crowded genre nowadays, with many different forms of it and yet Stray Fawn Studio have hit a home run here as far as I'm concerned. Admittedly though, the graphical style mixture took a brief bit of getting used to but after that it's smooth sailing. Or in this case, slowly walking along.
Inspired by Hayao Miyazaki's Nausicaä of the Valley of the Wind, this is as unique as it gets.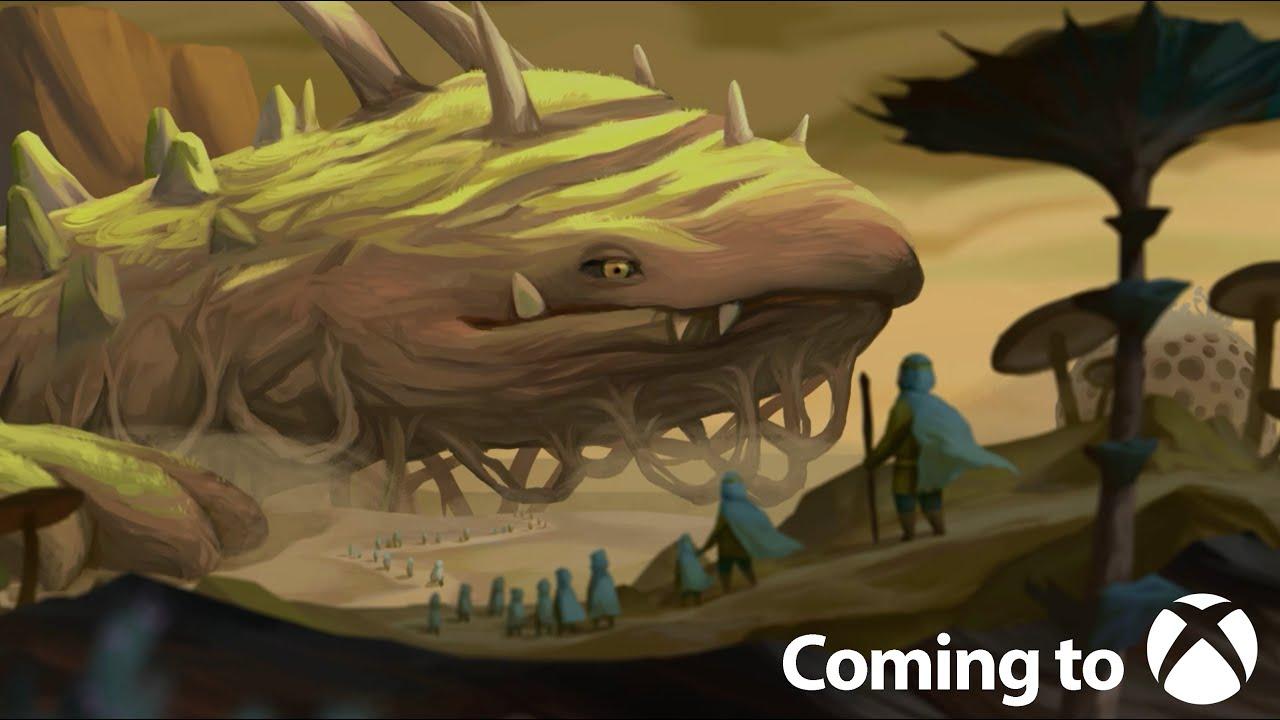 The first time your great big creature friend Onbu gets up and starts moving, you never forget it. Honestly, that is already going high up in the list of things I won't ever forget. One of those great moments in gaming where you just sit back and go "wow!". It's really something. That's not the only thing I won't forget…there's me needing some stone, so I casually tell my people to go harvest what clearly looks like stone. After a while Onbu starts getting pretty grumpy and the game keeps telling me about their spikes being torn out and it took me far too long to realise I wasn't mining normal stone but Onbu's spikes. I felt quite bad after that. Please forgive me Onbu.
It reminds me of classic Settlers spiced with a little of RimWorld with an extra layer of survival. That is perhaps the best way I can think of to describe it right now. Not only are you building up your village and keeping your people fed, you've got this massive creature to worry about too. What path you should take next, will Onbu get sick, when will Onbu decide to have a nap and will it be a problematic area to sleep in? So much to think on.
Game Features:
Build a unique village on the back of a giant creature known as Onbu.
Farm various crops to feed your villagers.
Send out foraging missions to gather rare resources.
Survive a variety of different biomes and events.
Build a relationship with a giant beast and influence its actions.
Research and construct a variety of different buildings.
Ecology/Biology inspired gameplay.
Unique art style with a blend of 3D and hand-drawn, hand-animated 2D graphics.
An easy recommendation to go and pick it up right now. The Linux version has been running great!
You can buy it on Steam.
Some you may have missed, popular articles from the last month: